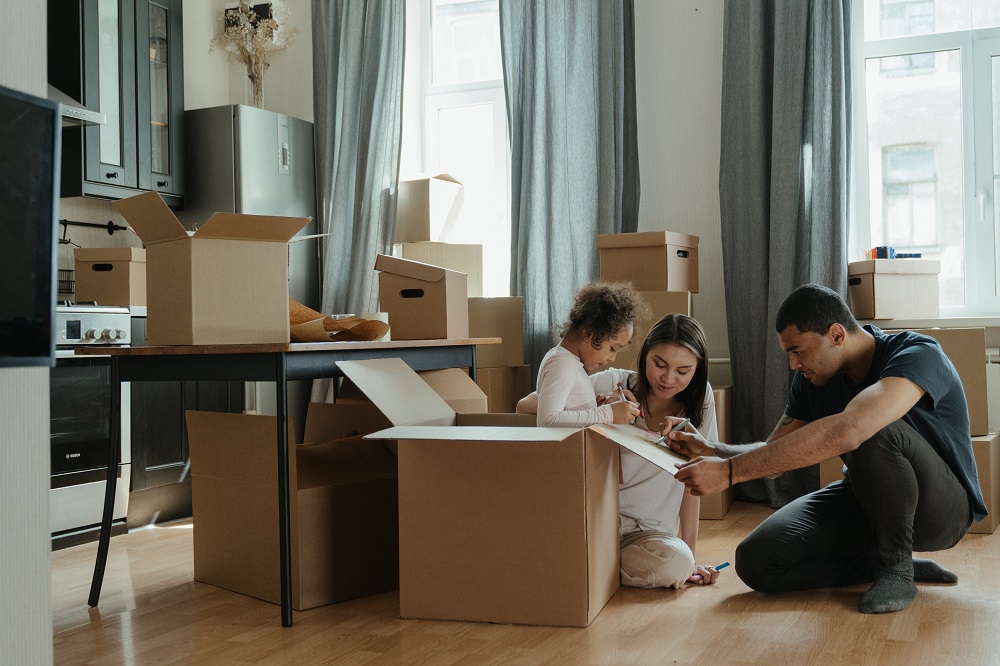 Both biotin and collagen can provide several health benefits, but what is the difference between the two? Continue reading to learn more about the Difference Between Biotin and Collagen.
Biotin and collagen are frequently the first components listed on nail, skin, and hair health products. Let's examine what these substances are, what they do for the body, and what you must know before taking them. It is recommended to visit an IVF centre for personalized guidance.
Difference Between Biotin and Collagen
Describe biotin
Biotin is a B vitamin that occurs naturally in food and supplements. Biotin is an essential ingredient that aids in the breakdown of carbohydrates, lipids, and proteins in the diet. Biotin is also essential for hair follicle health, cell communication, protein modification, and gene control. Salmon, beef liver, eggs, avocados, pork, nuts, and seeds are examples of foods that contain biotin. A lack of biotin can result in brittle nails, hair loss, and rashes. Biotin is necessary for numerous body activities. Biotin deficiency is uncommon, but pregnant women and those using anticonvulsants are at increased risk.
Advantages of biotin
Biotin is often sold as a supplement to improve the health of hair, skin, and nails. A double-blind study indicated that regular oral supplementation with biotin, collagen, vitamin C, and others significantly increased hair growth, thickness, and lustre. It was also discovered that this oral supplement improved skin hydration, smoothness, and elasticity and repaired brittle nails.
A biotin shortage can negatively affect hair, skin, and nails. An association exists between biotin shortage during pregnancy, altered biotin metabolism throughout pregnancy and lactation, and increased hair loss during and after pregnancy.
In addition to supporting the metabolism and lowering LDL cholesterol, biotin also regulates blood sugar levels. Biotin's function in the body facilitates the synthesis of glucose, fatty acids, and other digestive enzymes.
Biotin is also required for proper foetal growth during pregnancy. A third of pregnant women have been reported to have a moderate biotin deficit. Guarantee you obtain a high-quality prenatal vitamin to ensure optimal consumption of all vital nutrients during pregnancy.
Dangers of biotin
Although biotin is safe and essential for all living organisms, supplementation with biotin may pose certain risks. In 2017, the FDA warned about the impact of biotin supplements on blood test results. Biotin in high dosages can affect hormone tests, including those for thyroid-stimulating hormone, vitamin D, and troponin. These results were linked to those who consumed biotin over the AI threshold of 30 micrograms per day but not in proportions typically available in over-the-counter supplements.
Aside from these findings, most studies have concluded that biotin supplements are safe and have no detrimental effects.
Read more: Egg Freezing Process in India
Read more on magzined.
What exactly is collagen?
Collagen is an amino acid-based protein that is the most prevalent in the body. Connective tissue, essential for our skin, muscles, cartilage, and bones, is formed from collagen. Smoking, sun exposure, and increased stress can swiftly lead to diminished or damaged collagen, resulting in thinner and weaker collagen fibres. Collagen decreases naturally with age, but smoking, sun exposure, and higher stress can accelerate this process.
Collagen can be sold as topical or oral solutions. In contrast, topical products are typically considered ineffectual due to the size of collagen fibres size compared to our skin's outermost layers. Collagen may be sold as collagen peptides or hydrolyzed collagen in oral for
Collagen-rich foods are typically heavier cuts of meat, such as pot roast, brisket, and fish. Meats, poultry, dairy products, eggs, soy, and legumes are other high-protein foods that may aid in collagen formation.
Advantages of collagen
In addition to biotin, vitamin C, and other nutrients, collagen is frequently advertised for healthy skin, hair, and nails. It has been demonstrated that oral collagen supplements promote skin elasticity and improve joint health, and many forms of collagen provide unique benefits to the body. Collagen type one benefits the skin, tendons, ligaments, and bones. The third type of collagen benefits skin, muscles, blood vessels, organs (including the uterus), tissue creation, and wound healing. Numerous studies have investigated the beneficial effects of oral collagen supplementation on skin elasticity, skin hydration, healing, and the appearance of wrinkles and stretch marks. Other research examining collagen's influence on joint pain and mobility indicated that daily collagen supplementation alleviated osteoarthritis symptoms.
Dangers of collagen
The existing data indicate that collagen supplements have no adverse side effects. As with any dietary supplement, you may feel gastrointestinal distress, nausea, or bloating. Observe and consult your doctor if you have any adverse reactions or side effects while taking a supplement.
Should biotin and collagen be taken together?
Now that you understand the distinction between collagen and biotin, you may ask whether they may be combined. Biotin and collagen are both naturally occurring substances that are always present in the body and are considered safe to use together. Natalist Biotin Plus gummies include biotin, collagen, zinc, and antioxidants. In addition to boosting hair, skin, and nail health, these supplements can supply the body with numerous other benefits. In numerous instances, oral supplementation is effective and beneficial. Before adding any supplements to your vitamin regimen, you must see your physician. Without your physician's clearance, you should not use collagen or biotin to replace any of your current prescriptions.
Considerations before taking biotin or collagen supplements
Collagen and biotin can promote hair, skin, and nail health, digestion, and joint health, among other benefits. If you wish to add biotin or collagen to your daily vitamin regimen, be sure you know the exact dosage. Biotin and collagen exist naturally in the body and are frequently present in multivitamins and prenatal pills. You should drink around 30 mcg of biotin per day or 35 mcg if breastfeeding. This study reveals that a safe and effective dose of collagen peptides ranges from 2.5 to 15 grams per day. There are no established upper limits for collagen or biotin. Therefore you should follow your healthcare provider's dosage recommendations.
It is also crucial to remember that biotin use over 30 mcg per day may result in inconsistent or incorrect laboratory results.
Key Takeaways
Biotin is an essential B vitamin for metabolism, cell communication, and gene regulation.
A double-blind, placebo-controlled study revealed that oral supplementation with biotin, collagen, and other nutrients had enormous benefits for hair, skin, and nail health.
Biotin is present in salmon, beef liver, eggs, avocados, pork, almonds, and seeds, among other foods.
Biotin is advantageous for glucose regulation, cholesterol reduction, and embryonic development.
Connective tissue, an essential part of our skin, joints, bones, and muscles, is composed of collagen, a protein.
Collagen can be found in brisket, pot roast, bone broth, and seafood.
It has been demonstrated that collagen improves skin elasticity, moisture, joint mobility, and discomfort.
Biotin dosage over 30 mcg may affect laboratory blood tests but is deemed safe otherwise.
Before changing your supplement or prescription intake, you should consult with your healthcare professional.