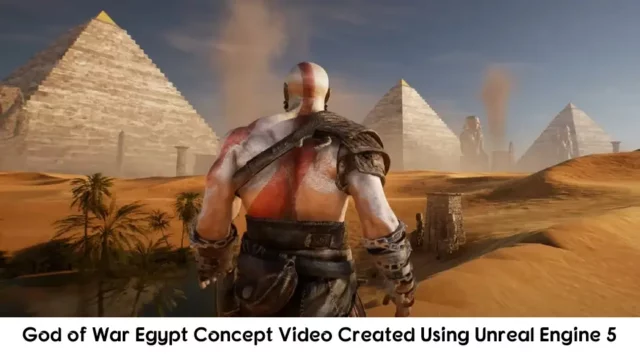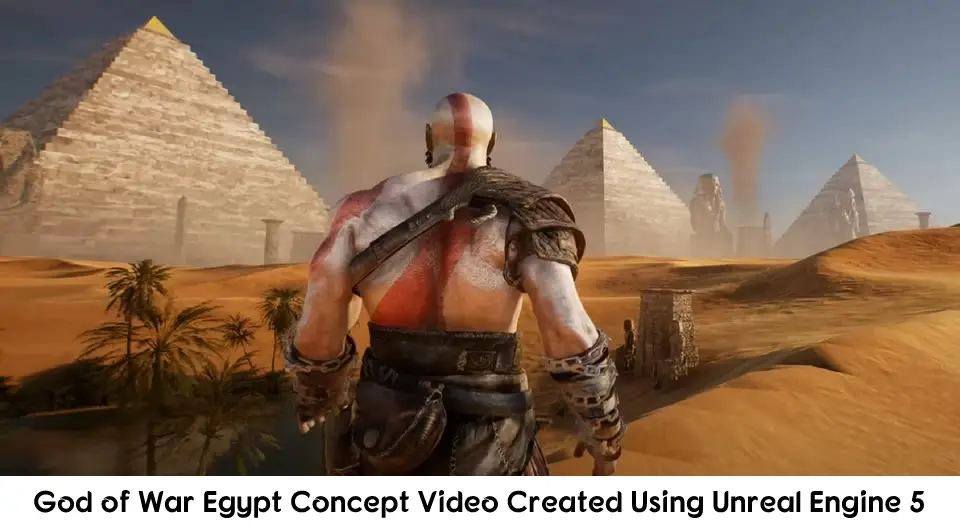 Last Updated on October 23, 2022 by Tehreem Fatima
A new Unreal Engine 5 concept video imagines what the God of War franchise would be like if it were set in ancient Egypt.
God of War Egypt Concept Video Created Using Unreal Engine 5
YouTube channel TeaserPlay has created another Unreal Engine 5 concept video based on Sony's God of War franchise. The release of the long-awaited God of War Ragnarok is only weeks away at this point, with the new game set to bring an end to the franchise's Norse mythology. But while God of War will mark the end of the Ragnarok Norse saga, that doesn't mean it will be the end of the franchise as a whole.
The game's original god of the war saw Kratos take on the Greek pantheon, while 2018's god of war and god of war Ragnarok has been about Kratos's toe with figures from Norse mythology. An epic showdown between Kratos and Thor is on the horizon, and since this will be the end of the Norse saga, one has to imagine that Odin may be joining the new game as well. Fans will have to play God of War Ragnarok next month to find out, but in the meantime, they may be wondering what will happen next for the God of War franchise.
With God of War not out yet with Ragnarok, it's too early to say with any certainty where the God of War franchise is headed with its next installment. A popular theory has suggested that Kratos should fight the Egyptian gods in the next God of War game. The latest teaser play Unreal Engine 5 concept video visualizes such a game, showing Kratos in ancient Egypt.
In the concept video, fans can see Kratos running through the Egyptian desert. He finds some old ruins and an oasis. The pyramid can be seen in the background, but then a huge statue of a pharaoh appears. Kratos battles his fair share of massive enemies in God of War games, so one has to imagine he'll make pretty quick work of the idol, but the video ends before fans can see the fight.
Also Check: God Of War 4 Pc Download Ocean Of Games
Kratos' square off against the gods of Egypt is certainly one direction the next God of War game could go in, but it could also do something completely unexpected. Some fans have theorized that Kratos may have died in God of War Ragnarok, with Atreus replacing him as the main character of the franchise, but this remains to be seen. It would be risky to give away such a popular character, but fans will know when God of War Ragnarok launches next month.