Last Updated on December 7, 2022 by
Source: Unsplash.com
There is a widespread belief that gaming is more enjoyable if everyone can participate. As a result, a wide range of titles is available to suit gamers of all ages. It would be a vast understatement to claim that there is something for everyone regarding video game consoles. Considering all of this, there is an incredible amount of overlap in player ages. Many adults are having a good time playing yet another round of Mario Kart, while youngsters as young as ten years old are cursing it up in Call of Duty. Both games are entertaining! Adults are welcome to play certain video games, although children created them. We have compiled a list of 10 games that people of all ages enjoy.
Rocket League
Players of any age would likely enjoy playing in a soccer game with giant race vehicles that had been tuned up, at least on paper. Considering the game's over-the-top gameplay, bright visuals, and the game's ridiculous yet amusing concept, the game has gained a significant following.
Sporting events have long drawn large fans due to their thrills and spills. From the early days of Pong to more current titles like Madden, bringing players together to compete on the same field or in the same arena has long been a popular strategy in video games. You can't go wrong if you throw in rocket-powered cars and a giant neon soccer ball.
Untitled goose game
There's nothing wrong with the fact that it's the child and ridiculous, but that doesn't mean grownups won't have a good time. Children and adults will find something to enjoy in the game's weird sense of humor and unusual aesthetics, making it appealing to both genders—a hit with the younger set.
There are times when adult gamers want to take a break from thinking, and there is nothing wrong with that. Suppose the player can torture and irritate a wide array of individuals to solve puzzles and progress through the game's stages. In that case, accomplishing this purpose is unquestionably a terrific approach.
Rayman Origins and Legends
Platformers are among the most popular types of video games, and for a good reason. Everybody from Mario to Sonic can start on an adventure, scavenge for money, gems, rings, etc., and dash to the exit while fighting off opponents and destroying bosses.
The Rayman games have a kid-friendly charm that adults seem to love, even though there are several ways to achieve this goal. Many games don't contain mosquito racing, crazy settings, and characters that don't have necks or arms. You feel like you're in a cartoon when you play one of the more recent Rayman games. Participants must be willing to embrace the game's absurdity to have fun.
Rafting Adventure
The endless runner genre is one of the most used in mobile gaming by people of all ages. When games like Temple run and subway surfers were presented to the public, they pushed this genre to the forefront. A new play by Unlimited Gamez MO, Rafting Adventure is another take on the endless runner genre.
Unlimited Gamez Mo – Fun and Learn games are a must-play. Playing the role of a rafter who must collect as many ducks as possible while avoiding obstacles is the primary goal of this game. As the player advances through the game, the pace quickens, increasing the level of excitement and difficulty. If you're a smartphone player, Unlimited Gamez MO is your place! Gamers may access an extensive collection of thrilling video games by subscribing for a small monthly cost.
Captain Toad: treasure tracker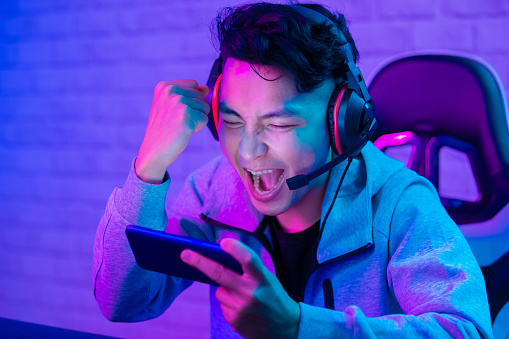 Read more:- Tyrones Unblocked Games – Pros and Cons
Puzzles are a favorite hobby for gamers of all ages, and the gaming industry has more than its fair share. Although Captain Toad is a kid-friendly game, it will put a lot of wits to the test. On the other hand, adults will not back down from this challenge, no matter how easy it is for children to take up.
Because it is the location of one of the first games many gamers have played, the Mushroom Kingdom already has a contagious vibe. Still, adding an adventurous Toad to the mix will welcome a change of pace for those eager for a new adventure in a familiar setting.
Animal Crossing series
You've come to the perfect place if you're looking for a game that will keep you entertained for hours with its adorable animal inhabitants and vivid color palette. The Animal Crossing series is one of the most apparent games, if not the most explicit. However, it sometimes appears to have a greater audience of adults than its younger counterparts.
Older gamers have undoubtedly found their virtual paradise in these odd games because of the escapism, characters, or customization capabilities present in later editions. What keeps gamers coming back is the game's addicting and zen-like atmosphere.
Pro Cricket champion
A variety of sports-themed competitive games may be found at Unlimited Gamez MO that can be liked and played by people of all ages. Cricket, one of the most well-known and widely practiced sports globally, is one of them. The controls of this game are simple; only one button is needed to play the game. The remainder of the screen is reserved for the display of graphics.
The game's goal is to knock as many sixes as possible by timing the swing like a batter. Only a limited number of balls are available, which means you can either achieve the aim or set a high score for your friends to compete against.
Street Fight
Source: Unsplash.com
You'll have to take on street-level thugs in this action-packed adventure as a youthful hero. For fans of the Street Fighter series, this will be a blast on either a console or a computer. Unlike the Street Fighter series, you can't pick from a wide variety of characters in Street Fight.
However, as the game progressed and the foes became more powerful, the player had the option of boosting their strength by purchasing power-ups. You must defeat your opponents and strike them with combinations to obtain this money. A street fight is a favorite among people of all ages.
Zoo trivia
Unlimited Gamez MO specializes in educational games. People of all ages like educational games since they allow you to put your present knowledge to the test while also helping you learn new things. When you play Zoo Trivia, you get a collection of alphabets and must arrange them to spell out the name of a particular animal. Spelling out a wide variety of animals, insects, and birds will help improve your spelling. You may show off your knowledge of animals by playing this game.
The best feature of this game is that if you are stuck on a level, you don't have to worry about losing sleep over it because the game designers have supplied a hint system.
Mario Kart
For decades, gamers of all ages have enjoyed the Mario Kart franchise in settings ranging from home arcades to college dorm rooms. Even though many gamers first encountered the franchise when they were children, Mario Kart has remained a mainstay in the gaming industry and the hearts and minds of fans ever since.
The game's blatantly competitive character is what keeps the franchise going strong. Numerous tracks, vehicles, races, and other unique elements make this series a must-play for fans of racing games of all ages. It's hard to get bored with it, though.
Final Thoughts
So these are the best games you can play and enjoy. If you have some other games in your mind, do let us know in the comments below.