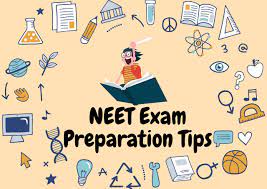 Last Updated on March 24, 2023 by hassan abbas
If you also want to know 5 Ideas to prepare well for NEET, knowing that you can also prepare well for your NEET exam, many students want to prepare well for this exam, NEET is the only exam after passing Only you can take admission in medical degree, these 5 ideas are going to be very useful for those students.
Read more: what is the impact of online classes on students?
We have written this article after a lot of research and in a very informative way, so let's start
6 ideas are given below to prepare well for NEET
Make your study timetable
It is most important that the students make a timetable for their study, even if they are preparing for any exam, behind the good preparation of the students, there is also a hand in the timetable, which students do not plan their study timetable. Later on, they become very confused as to what to study now, so they are not able to study anything properly.
If we talk about the timetable of the NEET exam, then students should make their time table according to their own, not copy the time table of any other student, the time for studying is different for every student, and it is good to study for any student. If someone feels in the day
If you want to prepare well for NEET, then you can follow this timetable.
| | |
| --- | --- |
| Time | subject |
| 8:00 to 9:30 am | Solve your douth |
| 9:30 to 12:00 am | Chemistry |
| 12:00 am to 2:30 pm | Physics |
| 2:30 to 3:00 pm | Break |
| 3:00 to 5: 30 pm | Biology |
| 5:30 to 6: 30 pm | MCQ and research time |
prepare your syllabus notes
Making notes is the only way by which you can cover more syllabus the last time because you cannot read the entire book at the last time of the exam, so making notes is very important even if you are preparing for board exams. or NEET
To make good notes of NEET, first read the syllabus of NEET well and understand a chapter by reading it 3-4 times, only then start making notes, make your notes with very clear handwriting so that later you will be able to understand it. Try to easily make short notes, short notes will able to understand your syllabus quickly and well, you can prepare well for NEET by reading from the notes.
Revise daily
You must do your revisions daily, only then you can prepare well for NEET. If you want to excel in any field, then you must revise daily. If you do your revisions daily, then your doubts will clear quickly.
To perform well in any field, it is necessary to do team practice.
A study from NCERT Books
It is true that if you want to prepare well for NEET, then you have to start with only one set of books, NCERT is considered to be the holy book for NEET. In these books, the entire syllabus of NEET is covered very deeply. Most of the teachers of NEET For this only NCERT books are suggested.
Try to solve the previous year question paper
Solving the previous year's question paper is very beneficial as it gives students an idea of their exam in advance and they also get to know what type of questions come in the exam, due to which you can prepare well for NEET.
Taking breaks in between studies
If you also study continuously, then you should not do this because your mind also needs a little break, taking a break makes your mind fresh and with a fresh mind, there is good study, that is why you should take a break in the middle of the study.
Conclusion
We have told in this article 5 Ideas to prepare well for NEET, by reading which you can also prepare well for your exam, I hope you find this article very informative.
If you are also looking for a coaching centre for good preparation for NEET then you can come to us because we have Horizon Academy Best Medical Coaching Institute in East Delhi
We give our coaching at a very low cost so that everyone can afford it Our India's best teachers so visit now