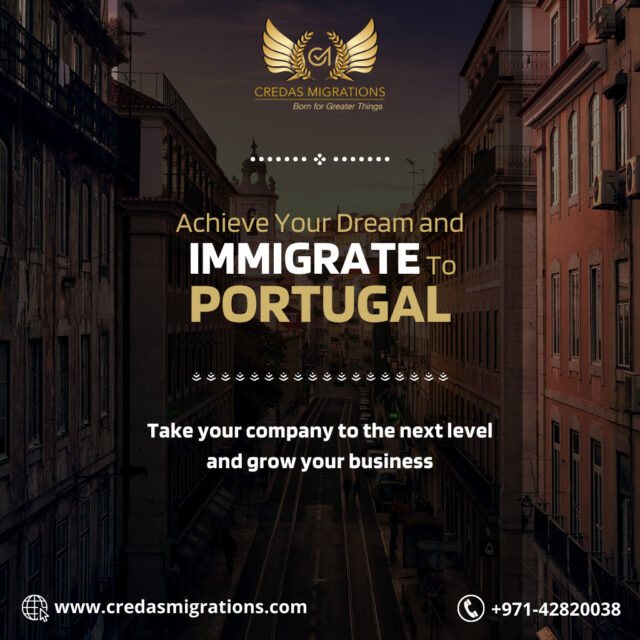 Portugal is a European country in the southwest of the continent. It is on the Iberian Peninsula. Statistics say that more than 10 million people live in Portugal and that Roman Catholicism is the main religion there. Portuguese is the main language.
The nominal GDP per person in Portugal is around 23,385 USD. Euro is the official money (EUR). Portugal is a European Union country and was also one of the first countries to join the Eurozone.
Non-EU and EFTA citizens who move to Portugal for more than three months will need a long-term Portuguese residency visa to be able to later apply for a Portuguese residence permit. Portugal's immigration policy includes an international agreement with non-EU countries like the US, Canada, Australia, and others that lets people from those countries come to Portugal and stay for up to 90 days in six months without a visa.
Services Related to Immigration to Portugal
For permanent residency in Portugal, you must apply to the Portuguese Immigration and Borders Service (SEF) (https://www.sef.pt/en/Pages/homepage.aspx). SEF is a security service in the Ministry of Internal Affairs (MAI) that checks at the borders, stops organized crime related to illegal immigration, and helps foreigners get their paperwork in order.
Immigration Service Providers
There are many different ways to get a permit to live in Portugal. One way to get a residence permit is to invest in Portugal and become a resident of the European Union. You can also get a temporary residency permit in Portugal by getting a job or going to school there. To find the right answer, you need to talk to Portugal visa consultants who can figure out the best way to migrate to Portugal.
Immigration Law
The Portuguese nationality act is the most important law for immigrants from non-EU countries who want to move to the Portuguese Republic. It says how to get Portuguese citizenship, which can be done by having a Portuguese parent, becoming a citizen of Portugal, or getting married to a Portuguese citizen.
Since 1981, Portuguese nationality laws have changed. Between 1975 and 1981, a change made it hard for first-generation immigrants and their children and grandchildren to become Portuguese citizens. Portugal recently made the Golden Visa Program, which gives people who don't live in the EU a way to get a residence permit.
Immigration Statistics
Since 1990, new groups of people from places like Ukraine and Brazil have come to the United States. These groups are also the largest groups of immigrants in Portugal right now. Romanians, Moldovans, and Chinese are also big groups.
Migration in and Out of the Schengen Area
The Schengen area includes the Portuguese Republic as a member state. All Schengen Agreement countries have done away with passport and immigration checks at their common borders and when people travel between member states. Schengen visas from other Schengen states are accepted in member countries. When someone enters the Schengen area for the first time at an outside border, normal immigration control procedures are used.
People from other countries who have long-term visas can stay in the Portuguese Republic for more than 90 days over the course of 180 days. On the website of the Portuguese Immigration and Borders Service, you can find a list of the documents and reasons you need a visa (SEF).
Conclusion
If you are thinking of immigrating to Portugal and getting a Portugal immigration visa, you need to make sure that you're taking the right assistance. Rely on the finest Portugal immigration consultants and have a hassle-free immigration journey to Portugal.  
Immigration to Portugal is a complex subject. Learn about the steps of immigration to Portugal and how you can easily get your visa.