Would you say that content and context are similar to you? Interestingly, both are 7-letter words and at a glance, it is nearly impossible to differentiate these two words.
However, in reality they are different yet connected. In simple terms, content is whatever you write and context is what it means. Context, therefore, enhances the relevance of the content. Moreover, content plays a vital role in digital marketing campaigns.
But, what matters more: content or context? Let's see.
Context marketing: What exactly is it?
Converting the right message to the right users on time is called context marketing. Does context marketing fall outside of content marketing? Not at all. Sharing meaningful content is a part of context marketing.
Importance of Context marketing in digital marketing
It's pointless if your clients don't connect with your blogs or other social media posts. This isn't something you're completely unaware of. So, what do you do?
You simply concentrate on figuring out how to produce useful content. Running a good digital marketing campaign would be impossible otherwise.
The following points will assist you in comprehending the importance of context marketing.
To give the brand a more significant image: Content helps to convey a brand's story. So, it includes the storytelling method. Think about a story being told, but the customers can't relate to it or understand what it means. However, when you find the right story to convey the brand's message, then you can easily reach your target audience. So, without context marketing, your business is sure to lose its significance in the market.
To deliver personalized content: Your customers will appreciate personalized content. Context marketing is an excellent method for producing customized content. Your brand will become more meaningful to your customers as a result of this. Moreover, leading organizations that provide content marketing services would agree with this as well.
Help improve conversion rate: When people get relevant messages it becomes easier to convince them to buy your products. You can expect a boost in conversions. Context marketing, therefore, is unquestionably beneficial in this regard.
What is contextual targeting?
Contextual targeting is all about targeting the right audience to deliver a message. Once you identify your potential customers it becomes easier to send personalized content. Besides, it helps increase sales of your products. When it comes to contextual targeting, the two most critical words to remember are 'Who' and 'When.'
The word 'Who' basically helps you to identify the people you must address while preparing the content. What factors should be kept in mind? The age group of people, their gender, name, purchase history, devices they use, etc. Knowing the buyer's persona will help you prepare the content. Moreover, this research work will further help you in understanding the location of your target audiences.
When it comes to context marketing, the right timing is everything. After all, to make this form of marketing work, you need to know when the best time is to send out a message. Therefore, another term that is important for contextual targeting is 'when.'
How do develop relevant content for successful content marketing?
It's practically hard to conduct an effective content marketing campaign without first preparing great material. It is, nevertheless, impossible to create relevant content without sufficient planning and research. As a result, let us assist you in determining the most effective methods for creating valuable content.
Knowing your audience: When you write something, keep in mind that your readers must find it relatable. Knowing your audience is the first and most important step in creating valuable content. This will enable you to offer them everything they require for the content. Thus, you may easily produce something that your audience can relate to.
Highlight their problems: The purpose of content is to help people find solutions to their problems. As a result, you'll need to figure out what your target market's issues are. Only then will you be able to convince them that your product is the answer to their difficulties. You will undoubtedly be able to create significant and relatable material in this manner.
Create various forms of content to help your clients: It is your job to explain to your clientele how your products or services would provide them with relief. But how would you go about doing it correctly? Consider creating an instructive blog or video about the benefits of choosing your products. Your clients will be able to understand the benefits of your services much easier this way.
What is more important: content or context?
We can write down anything and that is enough to prepare content. Context, however, gives it a direction and gives it meaning. Otherwise, the clients' issues will remain unresolved. In other words, content without meaning or direction cannot effectively drive content marketing campaigns. So, the meaning of the content has to be clear to the clients. Here are a few points that can help you decide whether context or content is more important.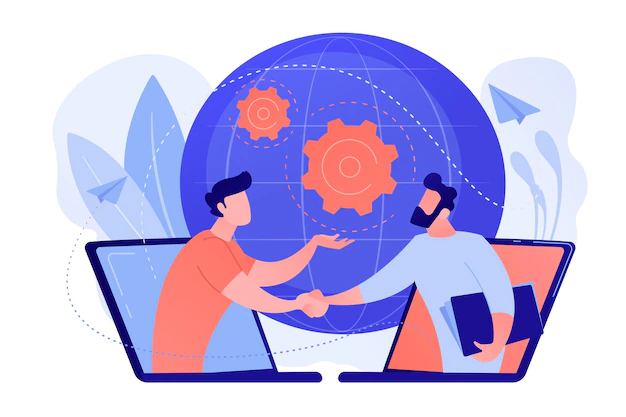 No content is meaningful without context. Only meaningful content is something that makes sense to the audience.
Content is just a collection of words, images, videos, etc. Reading these words or watching those videos may inform or educate one about some events or situations or provide some solutions. Whatever the audiences learn helps them understand the relevance of the content.
Finally,
Initially, it may seem that context is more crucial than content, but the reality is that content and context are interdependent. It is pointless if the readers do not comprehend the meaning of a single word in the content that you have prepared. The ultimate goal of content marketing is to offer content in a meaningful way. Both are equally crucial in achieving a specific goal. If the content is the body, context is the soul of the content. After all, both content and context are incomplete without one another.