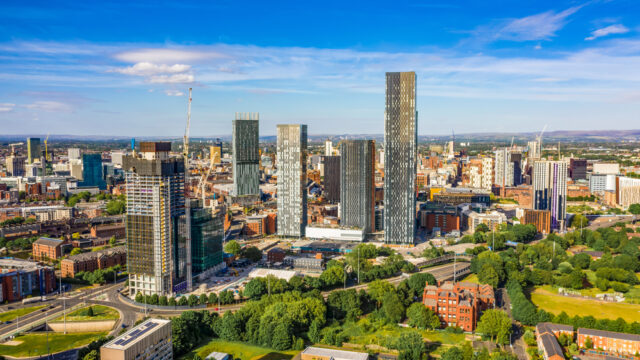 So, I guess we can all agree on the fact that travelling to Manchester is a charming experience? Manchester is a student-focused city with a lot for you to explore thanks to its eclectic mix of music, shopping, sport, and social scene. The diverse nightlife in Manchester has something to offer everyone.If you're studying in Manchester and do nothing but study, you're missing out on a lot of things that the city has to offer—too bad for you. Worry not, though. If you keep a tight budget, you can still explore the beauty of the city and uncover its hidden gems. Here's a list of free activities in Manchester you can enjoy while staying there. So, shall we?
Explore The City's Aesthetics
With its many art galleries and street art offerings, the city has an eternal love for beauty. Manchester Art Gallery is a pleasant haven of creation in the centre of the city, surrounded by the commotion of the city's vibrant shops and bars. Along with regularly changing exhibits of modern art, the gallery features ongoing displays of works by Renaissance and Pre-Raphaelite masters. The artefacts on display are estimated to be over 13,000 items,
Unleash Your Inner Bookworm
The John Rylands Library in Deansgate is a magnificent example of spectacular Victorian Gothic architecture, looking more like a fortress or cathedral than a library. Its huge assets of rare book collections make it a must-see. So, yeah, the bookworm inside of you is going to be thrilled there!
Attend A Jaz Gig at Matt & Phred's
This has got to be one of the best free activities in Manchester. Manchester is a hive of musical activity, from jazz performances to classical performances. For more than a decade, this Northern Quarter treasure on Tib Street has been one of the best locations for live jazz in the city. Six nights a week, Matt and Phred's hosts performances by musicians from all over the North.
Admire The Majestic Manchester Cathedral
For anyone looking for some peace and quiet, the late-Gothic Manchester Cathedral, hidden behind the main shopping area, is quite ideal. Any visit to the Cathedral will reveal several stunning stained glass windows to gaze at and admire.
Stroll through Fletcher Moss Park
Hanging out at one of the city's lush parks is unbeatable. At Fletcher Moss Park and Botanical Gardens, you may take a break from the bustle of the city and enjoy life at a slower, more leisurely pace. There are heather gardens, an alpine house, and rare plants and flowers in this botanical garden. Also, there are numerous bird species that call this place home, including parakeets, blue tits, chiffchaffs, and swallows.
Experience The Tudor Era at Ordsall Hall
One of Manchester's most intriguing—and possibly most underappreciated—historical buildings is tucked away in a very uninteresting region between Castlefield and Salford Quays. Learn everything there is to know about this historic home outside of Salford by dressing up like a Tudor, donning some chainmail, and staging a feast in the Great Hall—all for free! A fantastic free activity in Manchester is to explore the lush gardens and meticulously restored interiors of Ordsall Hall.
Indulge Yourself in Manchester's Street Art
In Manchester's city centre, there are many other free activities with an artistic focus. Wander by the Northern Quarter to see eye-catching murals painted on the area's unique red-brick buildings. Many renowned artists from around the world visit this location to display their talents. It's one of the most fun, free activities in Manchester!
And there you have it! That was your cheat-sheet on the best free activities you can enjoy in Manchester. If you're planning on studying at one of its renowned universities, secure your Manchester student accommodation now.