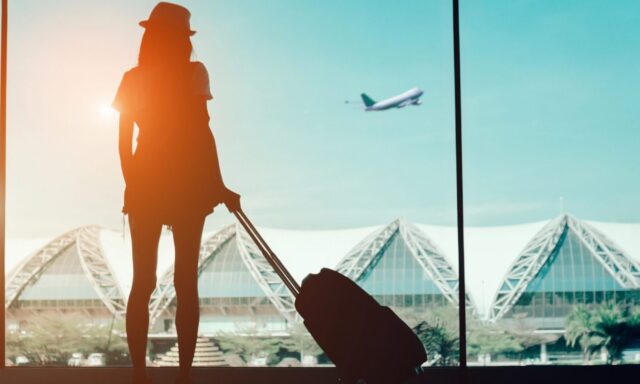 Diwali is just around the corner, and it's time to celebrate, enjoy, and spend time together. So, instead of gifting regular items like scented candles, new clothes, and crockery sets, why not make this Diwali memorable with a family trip to an incredible destination? A Travel Loan can help you plan your family trip with ease. You can choose to apply for a Personal Loan for Travel from new-age NBFCs like Clix Capital. With competitive rates, fast approval, and flexible repayment options, Personal Loans ensure your travel plan is no longer delayed, and the family takes off swiftly. 
Whether to book travel tickets, stay in an exotic resort with lavish amenities, or enjoy activities like kayaking, snorkeling, or nature walks, a Personal Loan for Travel can cover all these expenses and much more. 
Why are Personal Loans an Attractive Funding Option?
A Personal Loan can provide quick funds as and when required, which makes them an ideal funding option. When it comes to family trips, it enables you to travel freely without worrying about accommodation, food, and tickets.  
Here are some key features that make Personal Loans an attractive funding option for travel:
Many people use up their savings on vacations. This might not be the best thing to do, as savings should stay in the account for emergency expenses. A

travel loan

provides additional money for holidays, while the borrowers can keep their savings intact.

Don't worry about the additional charges, as most Personal Loans from reputed NBFCs like Clix Capital have competitive interest rates and minimal processing charges. Paying a small interest rate instead of exhausting the savings is a better option in many ways.

The Personal Loan approval and disbursal procedures are quick and streamlined. So, a Personal Loan application saves time and worries, when your family decides to go on a vacation at the drop of a hat.

A Personal Loan is easier to budget than most other funding options. The borrower knows the exact monthly EMIs they need to pay. They can select a repayment tenure according to their budget and plan it efficiently.

Personal Loans are collateral-free (unsecured), which means they do not require pledging property to obtain funds.

The loan application process is 100% digital, leading to fast and hassle-free approval. Only minimal documentation is required leading to quick disbursals.
Calculating the Loan Amount
While planning a family trip this Diwali, calculating the total expenses and deciding the loan amount is crucial in a Personal Loan application. To determine the loan amount to borrow, make a travel budget and take these steps:
Research the Destination: Go through travel sites and guidebooks to list what you plan to do during the vacation and add their costs.
Make a Budget: Calculate the per-day and overall trip cost, including transportation, sightseeing, meals, visa, accommodation, shopping, and fun activities. Add 20% more to the planned budget and decide how much to borrow.
Use a Personal Loan EMI Calculator: Once you know the loan amount, you can use the personal loan EMI calculator to estimate your future EMIs as per different interest rates and tenures. This gives you a detailed idea of what and when you need to pay in the future. 
Who Can Apply?
Most loan providers have minimum age, income, and work experience requirements that prospective borrowers must fulfill for personal loan application approval. Salaried employees can apply for a Personal Loan when they meet the lending institution's eligibility and documentation requirements. Once you furnish the necessary documents, including identity, address, and income proof, the loan provider verifies the information provided by you. The loan is disbursed once the documents are verified by the loan provider.
How to Apply?
People looking for a travel Loan this Diwali need to register their mobile number on the NBFC's website. After verifying with an OTP, the applicant has to fill in their personal & professional details and submit the application. Once verified, the loan gets approved, followed by a quick disbursal into the applicant's account.
Diwali is a festival of having fun and shopping with excellent deals. You can also find the best family tour packages at the best offer prices in the festive season. Start Diwali celebrations now and make bookings with a quick Travel Loan.