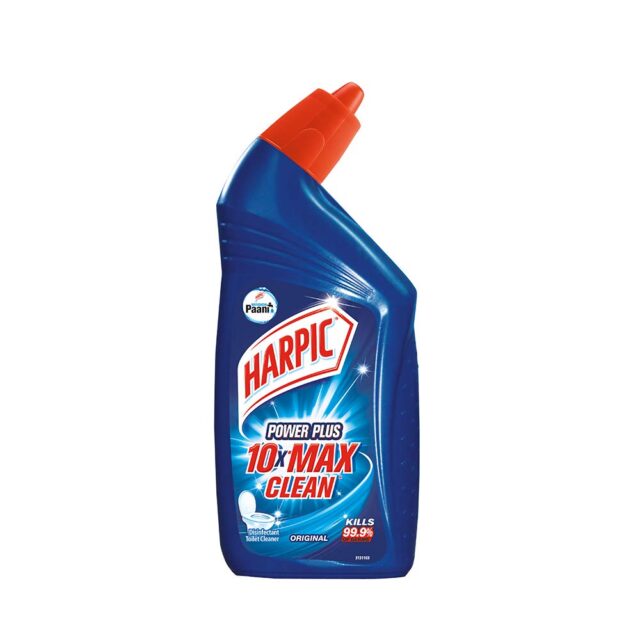 Last Updated on June 25, 2023 by hassan abbas
All of us love our homes. Home is where family is, where peace is, where happiness is. Keeping the house clean and beautifully done up offers immense satisfaction. Keeping it safe and germ-free may be a tedious chore, but it can get a lot easier with the right home cleaning products. This is perhaps why most Indian households trust the Harpic brand when it comes to choosing a toilet cleaner.
The toilet is the one part of the home most likely to fester germs and fungi because of the damp and wet environment. Using a high-quality toilet cleaner like Harpic can be the key to keep your family protected from disease-causing germs.
Why Choose Harpic?
While several cleaning products are available for sale in the market, Harpic comes forth as one of the more popular choices.
Here's Why:
Harpic's special formula makes it a powerful disinfectant toilet cleaner capable of killing 99.9% of germs and pathogens.
It has strong anti-fungal properties to destroy fungi growing in the toilet bowl.
The Harpic toilet cleaner is ten times tougher on yellow stains and marks on the toilet than other detergents and cleaners.
The thick liquid formula clings on to the toilet surface and makes regular cleaning easier.
The Harpic toilet cleaner 1-litre pack comes with a bent bottleneck packaging that helps pour Harpic effortlessly into the rims. This helps clean thoroughly from the rim to the U bend.
Unlike detergent powders, the easy-spread liquid formula is non-abrasive and does not leave scratch marks on the toilet bowl.
The Harpic Toilet Cleaner keeps it smelling fresh and clean.
It also helps remove limescale residue and stains caused by hard water on your toilet bowl.
Buying Your Harpic Toilet Cleaner
The Harpic Toilet Cleaner 5 liter is a range of toilet and bathroom cleaners manufactured using a strong formula that cleans, disinfects, removes stains, and keeps the bathrooms and toilets smelling fresh.
The Harpic Disinfectant Toilet Cleaner is available in several variants –
Harpic Power Plus 10x Max Clean
Harpic Power Plus 10x Max Clean in Rose Fragrance
Harpic Power Plus 10X Max Clean in Orange Fragrance
Harpic Power Plus 10x Max Clean in Lemon Fragrance
Harpic Organic Active with Fresh Fragrance
Harpic Germ & Stain Blaster
Harpic White & Shine Bleach
Your trusted Harpic Toilet Cleaner is available in 200 ml, 500 ml, 1 litre, and 5-litre packs. The Harpic Toilet Cleaner 5-litre pack is the most economical for your daily cleaning needs.
Where Can I Buy the Harpic Toilet Cleaner?
Harpic is possibly the most popular and trusted brand of bathroom and toilet cleaners across the country. You can shop for the Harpic Toilet Cleaner at your neighbourhood stores or with major retailers. However, not all stores stock all products, so you may need to check out a few local stores.
If you order your monthly supplies through an app-based delivery system or through a major e-commerce store, you can find your Harpic Toilet Cleaner 5-litre pack listed there. In addition, Harpic Disinfectant Toilet Cleaner is available in supermarkets and stores across the country.
How to Get a Clean and Shiny Toilet?
Follow the steps listed below for daily toilet cleaning with the Harpic Power Plus Toilet Cleaner –
Hold the Harpic Power Plus bottle and press the sides of the cap. Now twist counter-clockwise to open.
Squeeze the bottle from the sides and squirt the toilet cleaner liquid throughout the bowl and under the rim.
The liquid toilet cleaner will now spread from the rim to the U-bend forming a thin film.
Leave the Harpic Toilet Cleaner to act on stains and germs for 15-20 minutes.
Brush lightly and flush.
Daily use of the Harpic Toilet Cleaner keeps away germs and fungi and leaves you with a clean, shiny toilet.
Safety Precautions:
Read the label on your Harpic Toilet Cleaner and use it per directions.
Keep the Harpic bottle out of the reach of children.
Wash your hands thoroughly after cleaning the toilet with Harpic Toilet Cleaner.
Do not mix Harpic Toilet Cleaner with bleach or other cleaning products. If mixed, toxic gas may be released.
Avoid direct contact with skin or eyes. In case of accidental contact, rinse with water and contact a doctor.
Do not store Harpic Toilet Cleaner with groceries or food. If ingested accidentally, seek immediate medical help.
In case you use a bio-septic tank, check with the tank manufacturer to know if it is safe to use Harpic.
What other products do I need for my bathroom and toilet cleaning needs?
For keeping your bathroom and toilet spic and span, Harpic has a whole range of cleaning and disinfecting products to pick from. Apart from the toilet cleaner, you can use Harpic Bathroom Cleaner and Spray, Harpic flushmatic, and rim block toilet cleaner. Your family's health and hygiene starts with a Harpic bathroom and toilet cleaner.