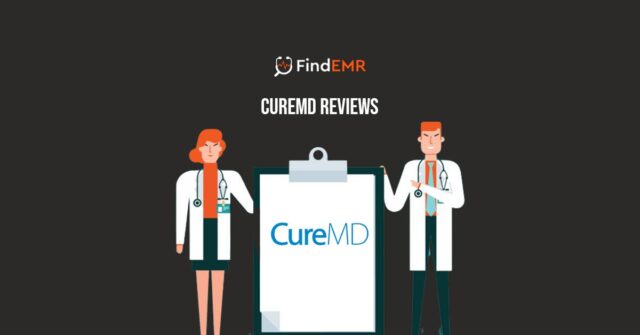 CureMD is a leading provider of Cloud-based EHR and practice management solutions. Its solutions allow medical professionals to streamline decision-making, save time, and achieve industry-standard compliance. In addition, the software helps practices save money and improve efficiency. Read on to discover how CureMD can improve your practice.
CureMD is an electronic health record (EHR)
CureMD is a powerful EHR solution that helps physicians manage patient data, practice management, and billing. CureMD's platform is built with ease of use, performance, and reliability in mind. Its comprehensive functionality streamlines workflow and ensures compliance with industry standards. It also enables physicians to set up a patient portal to share information about their patients.
It can be installed on any desktop environment and features handwriting recognition, which is especially useful for prescribing information. It's also fully integrated with AdvancedScheduling and AdvancedBilling. Lastly, it's fully integrated with AdvancedMD Rhythm, an all-in-one practice software platform. Most practices currently store patient data on spreadsheets, and some are working with legacy systems. Many want to move to a full-featured EHR solution. Others want a customized solution.
It integrates with practice management software
CureMD is a cloud-based enterprise practice management (EPM) solution that enables care delivery organizations to integrate patient demographics, scheduling, electronic billing, and administrative reporting. This solution streamlines the flow of information, increases productivity, and eliminates redundant processes. Advanced features and a user-friendly interface help practices maximize efficiency and increase profits.
With integrated credit card processing, physicians can accept self-pay patients online, create patient payment plans, and more. CureMD also allows for electronic record storage and integration with patient portals, including electronic health records. CureMD is also HIPAA-certified and PQRS-certified.
CureMD offers three implementation models: On Demand SMART cloud SaaS, On Premise, and Enterprise. Each model requires a small initial investment and minimal training. Cloud-based subscriptions eliminate the need for on-site hardware and ensure free upgrades and disaster recovery. Enterprise installations offer a customizable application framework and reusable source code library, which provide unprecedented flexibility and integration opportunities.
It offers a patient portal
CureMD offers a patient portal that allows patients to request appointments, get test results, and update their health information. It also allows patients to request copies of medical records. The patient portal is a great way to streamline the office process and offer an improved patient experience. The portal is available 24 hours a day, seven days a week.
CureMD's EHR streamlines front-end and back-end practice management while also providing secure, easy-to-use features. The software supports ICD-10 and other standards and is HIPAA and Meaningful Use-certified. In addition, it offers advanced security features and backup systems that keep your patient information safe.
It offers revenue cycle management
CureMD is a Cloud-based EHR and medical billing service provider that helps healthcare practices improve their efficiency. Their solutions are designed to streamline operations, automate decision-making, and ensure compliance with industry standards. This way, CureMD customers can maximize their investment while saving time and money.
CureMD is an end-to-end solution that manages your billing processes from start to finish. This includes payment posting, patient billing queries, and denial management. It also provides a patient portal that lets patients request appointments, access educational material, and update their health information online securely. CureMD is flexible and easy to use, and it streamlines your workflow.
Revenue cycle management is an essential part of managing the financial side of the healthcare industry. It allows healthcare providers to track patient revenue and use it to improve their practices. It also helps them to prevent overbilling and ensure that insurance companies pay their bills on time.
It is ICD-10-compliant
CureMD is a cloud-based electronic health record that focuses on usability, performance, and reliability. Its robust ICD-10-compliant platform offers advanced features for an affordable price. The iPad app is easy to use and includes a document manager. Unlike competing systems, CureMD doesn't charge extra for workflow customization or dedicated support.
The new ICD-10 coding system improves patient care and the ability to evaluate healthcare quality and safety. More specific coding eliminates errors in patient diagnosis and promotes better research. But it also requires more time and practice time for doctors. In addition to this, the new coding system can lead to a greater understanding of medical conditions, which will help improve patient care and support better healthcare standards and processes.
CureMD EHR is an integrated solution that connects patients, payers, labs, and hospitals. It is ONC 2015 Edition certified, Meaningful Use Stage 2 and 3 ready, and ICD-10-compliant. It also offers automatic drug diagnosis and recommended dosages, as well as connects with labs of your choice.
Related Resources: