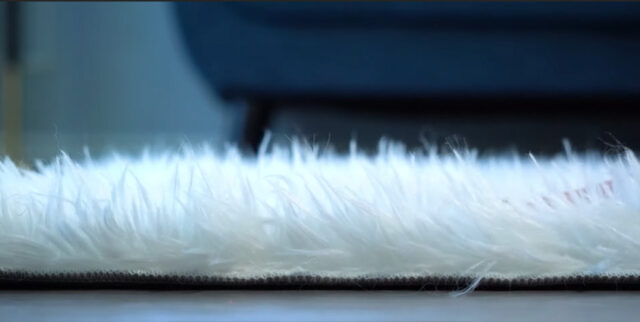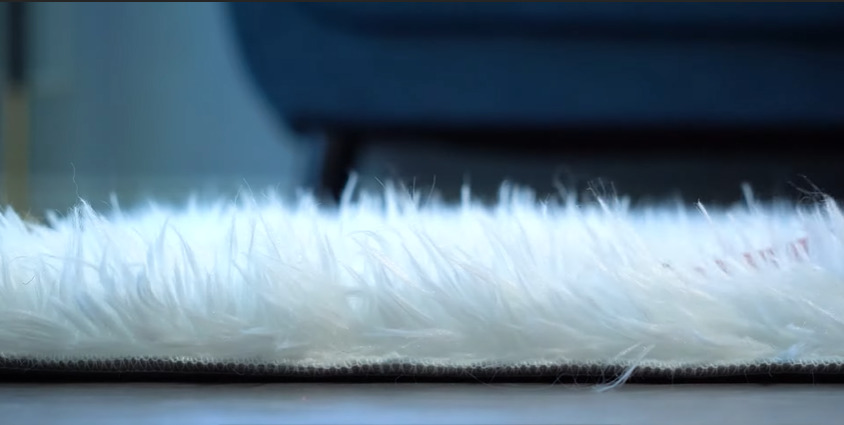 Last Updated on March 6, 2023 by admin
Nowadays, people prefer to buy shaggy rugs. The fashionable rug will not only improve the appearance of the room but also make it a true pleasure for your feet to walk on its silky fibers. There are mainly two major things involved in buying the shaggy rugs. Learn How to Clean Different Types of Shaggy Rugs
Shaggy rugs are trendy, but maintaining and washing them can be difficult. However, they require different kinds of maintenance practices. The beautiful design of the rugs will give the classic feel of the house. As you step out of bed, your toes are welcomed by the soft and cushiony surface.
A luxurious shaggy rug is a wonderful addition to the living room. Additionally, it looks fantastic over frigid hardwood or tile flooring. That is perfect for kids who like to play on the floor or lay out in front of the TV.
How to Find the best Shaggy Rugs for your Home.
A shaggy rug can be easily identified by its long, fluffy threads. Even though the original items were created exclusively of wool, currently many other materials are also used to diversify them. A professional carpet cleaning will undoubtedly be required to get them thoroughly cleaned.
The size and thickness of the fibers and threads are crucial considerations, particularly if you're still unsure of what kind of shag rug to choose for your home. The structure of the rug will be more easily penetrated by dirt the thicker and more widely spaced the fibers are. Longer and thinner fibers make shaggy rugs a little bit simpler to clean.
Ways to Clean Different Shaggy Rugs
Multiple ways are very helpful in cleaning the shaggy rugs
Clean the Flokati Rugs
Though flokati shags are usually white or cream in color, they can be available in other shades too. They are made entirely of wool, even the rug back. One of the finest kinds of shaggy carpets is flokati rugs.
Although, because of their color, they can easily and rapidly become dirty and need to be washed and cleaned frequently.
Precaution to Clean it: You must clean a Flokati often, even before it gets dirty, to keep it looking soft and fluffy.
How to Clean the Leather Rugs
People admire the appearance of leather shaggy rugs. The reason is these shaggy rugs are a little bit simpler to clean than others. But depending on the quality and leather texture, these rugs can be quite expensive. A leather shag should be properly positioned in a room with little
Precaution to Clean it Makes sure it doesn't get into contact with any food or liquids or animals by taking extra precautions to avoid this.
How to Clean Acrylic Rugs
Many carpets contain acrylic, a fine, silky, and luxurious fabric that offers bright colors and excellent high durability. The fabric is a synthetic fiber that resembles and feels like wool. Shaggy rugs made of acrylic have a texture comparable to that wool but are less expensive. The fabric has great color fastness and is exceptionally stain- and damage-resistant.
Precaution to Clean it: Because of their weak fire resistance, it is advised to keep these carpets away from the kitchen and fireplaces.
Other Recommended Way For Daily Clean Up
Shaking your Carpet Daily
The simple and effective way is to give your soft rug a good shake and clear it of dirt and dust right away. It is better, if you do it every day, it will keep dirt from settling into the fibers and ease cleaning. A small rug can be quickly shaken by hand a few times, but a pusher is required for bigger shag carpets.
Use of Vacuum twice a week
You can vacuum your shag rugs without a problem. But before grabbing the vacuum cleaner, you need to remember two things because of the lengthy pile.
Use the lowest volume while keeping the beater bar on.
To get rid of all dirt, vacuum the shag carpeting on both sides.
Shampoo at least Once a month
Shaggy rugs can be shampooed is one of the most often asked questions. They can, or at least the majority of them can. To be safe, always check the label of your rug to check if it can resist moisture or if you should stick to dry carpet shampoos. You may always check them up on the manufacturer's website if you can't find them there. Another choice is to get in touch with a qualified carpet cleaning expert, who can also let you know if your carpet can be professionally steam- or dry-cleaned. If the fiber in your shaggy rug you should do the following steps
Utilize the vacuum cleaner to gather all dirt.
Put some hot water and the right rug shampoo in a bottle.
Let your shag rug soak thoroughly until the dirt comes out.
Rinse the item well under cold water.
Remove as much water as you can, then let it air dry.
Use of Steam Cleaning
If you don't have one, you can hire a steam cleaner from a rental company or some supermarkets when you need one.
After cleaning the rug, use a steam cleaner with hot tap water, and a non-foaming carpet cleaner to steam clean a shaggy rug once or twice a year, as it becomes dirty.
After a few hours, blow air all across the rug using a fan to dry it. Shaggy carpets are very water-absorbent and can retain moisture for a very long period.
Summarize
Rugs are always very expensive. So normally people want to clean them so that it can give an amazing look to the audience. It is not wrong to say that the rugs create the most fascinating part of the house. If rugs are placed in the entrance then it completely changes the site of the home.