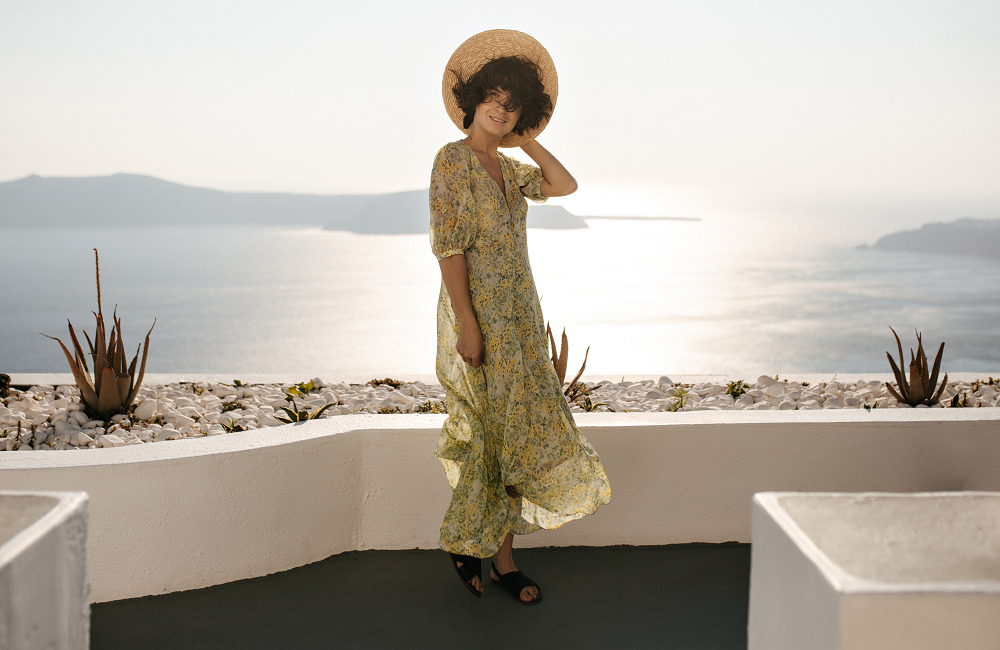 Dressing up according to your taste intensifies the sense of confidence in a person. With the winter already stepping in and the new year around the corner, you might be thinking a number of ways which will help you level up your winter fashion. The casual midi dress has always been the game changer in the women's boutiques clothing segment. This winter, try the all new and better floral printed midi dress, geometrical designed midi dress or even the block printed ones and set the winter dressing standards to new heights. If you are someone looking for a casual midi dress to wear this winter season then this article is for you.
Go Through A Range of Midi Dresses and Explore The Best of Winter Fashion.
Bodycon Midi Dresses
Bodycon dresses are the best in the class of midi dresses. Along with an elegant look and sleek design, they give your body a flattering look and add grace to your overall appearance as well. Whenever in doubt, just go for a sleek designed bodycon midi dress paired up with pumps, pencil heels or stilettoes. Team your appearance up with a sling bag and here you are ready for an evening get together.
Knitted Midi Dress
Of the various dresses, knitted ones have a different charm altogether. Be it the fabric, the comfort or the elegance, a knitted dress has it all. The knitted midi dresses are the best and one of a kind. Available in various designs such as the one with a twisted back, the golden chain strap one, etc, these dresses are perfect for almost every evening occasion. Pair your block-coloured knitted midi dress up with your heels and here you are ready to rock the stage.
Mocha Neck Diamante Midi Dress
The mocha neck diamante midi dress can provide you with a feminine and more flattering look. This casual midi dress comes with a waist belt around the waist and features a very different neck design as well. Pair it up with your favourite pumps and statement jewellery to complete the look.
Available in various designs such as the ones with a side slit or the halter neck, these dresses are best suited for occasions such as a cocktail party or an afternoon brunch, etc. The mocha neck diamante midi dresses are available in various colours and patterns but the nude and the pastel shades are winning the race.
Ditsy Floral Midi Dress
Midi dress is something that comes in a wide range of designs and patterns. From bodycon to floral ones, each one has its charm. The ditsy floral midi dress is the best when it comes to comfort. Do give it a try when going out for a beach party, or even when you crave a casual midi dress which won't require much pairing up. Pair this floral midi dress with sneakers or pencil heels, it will rock both looks and make you feel the most comfortable person around.
Summing Up
The shift in fashion demands you to upgrade your wardrobe as well. But this is not the case with your casual midi dress. These are the most comfortable dresses that one would love to wear. Even when an occasion demands a chirpy, lively dress or an elegant, fashionable one, a midi dress is the first type of outfit that would come to a woman's mind. The bodycon dress provides you with a body fitting design and maintains the elegance that high profile get-together demands and at the same time, the floral ones with a frock design help you in getting ready quickly without any effort and have a comfortable outing session without much worrying about the dress. A rib-knit casual midi dress is also worth considering option when you are up for a day outing. This dress adds to your grace and beauty that will multiply several times when paired up with the statement jewellery of your choice.