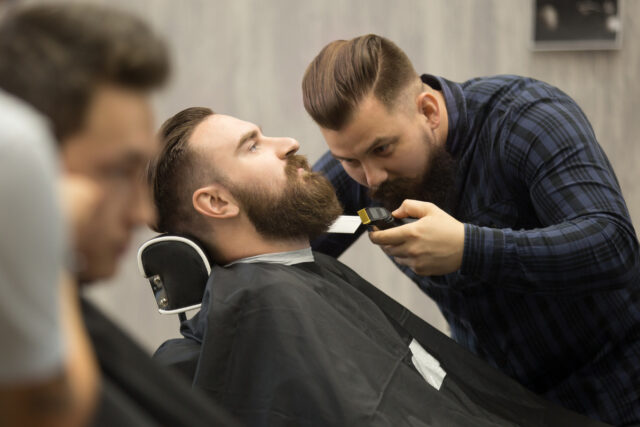 Last Updated on March 6, 2023 by admin
Unlike women, whose beauty rituals can be elaborate and costly, men do not spend hours and hours on skin and hair care products. But grooming is really very important for women as well as men. Men buy affordable shirts online, wear them and consider them as grooming. Dressing up well is a part of grooming but there are a lot of other things which come on the list when we talk about grooming for men i.e.
there are a lot of factors that come when we talk about grooming like hair care, skin care, manicure-pedicure, facials, and many others.
A survey was conducted and it is found that men do not go to the parlor because they have skin and hair care products at home but do they really know the process to use them?
Using a facewash and female face cream is not considered grooming! Going to the parlor helps people to know their skin type and the products which can be used.
Men's skin is tougher than women's, they also spend more time outdoors. Therefore, men's skin is more exposed to the sun and environmental influences. Therefore, they need skincare, haircare, and full grooming on their whole attire.
BASIC GROOMING WHICH MEN SHOULD HAVE:
1. MANICURE-PEDICURE ARE NOT JUST FOR FEMALES
Simple manicures and pedicures are must-have items for men. It's not uncommon to come across men at salons who hesitate to get manicures because they think they're too feminine, but that's just not true. Manicure-pedicure is a basic hygiene service.
" Men wear tight shoes, smell more, and have a lot of dried skin. Mani pedis help gets rid of it all". You can choose the basic version or even try the special versions available
2. GET REGULAR CLEAN-UPS
Going to the parlor and getting the full clean-up session has nothing wrong. Men also follow that and in fact, it is considered to be the most hygienic thing to have.
A normal clean-up session includes cleansing, exfoliating, steaming (sometimes), removing blackheads and blackheads, and soothing face packs. With increasing pollution, washing and scrubbing in the shower are no longer enough.
3. SKINCARE
Men's cosmetics (toners, fragrances, lotions) have entered the mainstream market. Cosmetics that can be used by both men and women are also popular. Men are becoming more and more conscious of their appearance, but it is difficult to find information about men's cosmetics. Therefore, men often use women's cosmetics that are relatively easy to obtain. However, men's skin is fundamentally different from women's, and using women's products can damage a man's skin.
4. MANAGE YOUR FUZZY HAIRS
Ignoring your fuzzy hair in your late twenties and thirties is not attractive at all. Whether it is about eyebrow hairs or your scalp. Getting a proper scalp massage for removing dandruff and hair loss is a part of grooming. You are doing this twice a month or according to hair growth. It is also important to trim the eyebrows. This doesn't mean cutting your brows heavily but rather trimming them enough to make them look nicer.
6. DRESS NICELY
Wearing a good outfit is always a great idea as the first thing through which people know about you is your dressing style and so wear a relatable outfit according to the place. Buy affordable shirts online, wear them and try new attires like Rajasthani printed shirts or something ethnic-modern which gives quirky vibes.
WRAP UP:
Going to the parlor for men is something new but not wrong at all. We are living in the 21st century where the world is getting modern and so we need to get modern as well.
Having great grooming and maintaining your body well from inside and out is really very important. Men's grooming gets sidelined because they don't follow these steps and ignore the overall well-being of the outside.