Last Updated on June 25, 2023 by hassan abbas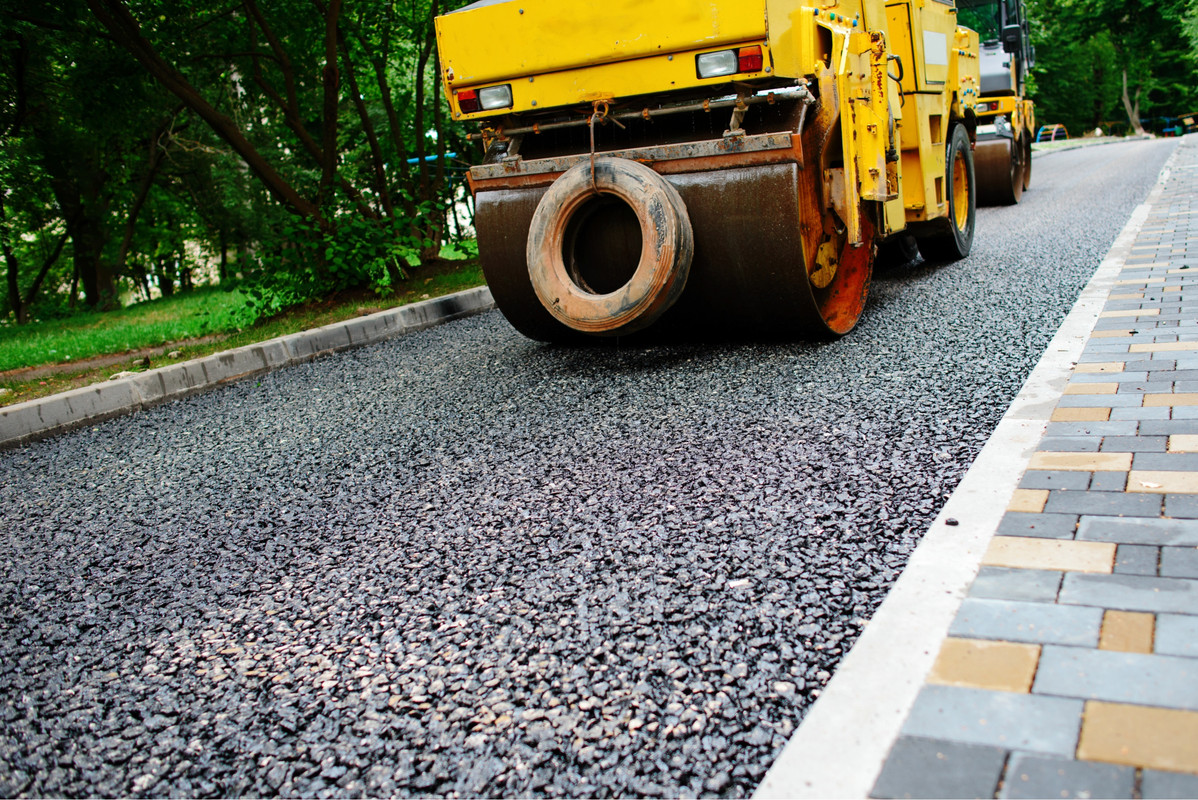 Driveways play a key role in enhancing the look and style of your home. Not only that but, having a driveway in front of your house makes the area utilizable more. Therefore, it is important to consider its importance and spend time choosing the best material to build it.
A driveway can set a pleasing ambiance for your guests as soon as they arrive. It also adds aesthetic value to your home. Thus, choosing the best driveway material is also essential to cover the surface and boost its longevity. But there are various options available, which vary depending on the weighing costs, durability, maintenance, and appearance.
In this blog post, we will share a guide on five types of driveways made with five different types of materials to choose from for your property. You can also decide by comparing their pros and cons.
1. Asphalt Driveways: Asphalt is a common and one of the most used materials to make driveways. It is a mixture of sand, bitumen, and aggregate. It is first heated and laid over a 4-to-8-inch layer of gravel that provides a solid base. It is an affordable material to choose from than concretes and pavers. However, site preparation can increase the budget for asphalt driveway installation. The best thing about using Asphalt is that it can last over 20 years. However, it will still require proper maintenance, such as regular sealing and paving to extend its service life.
Advantages of Using Asphalt in Driveways:
Excellent driveway surface
Extremely long-lasting
Quick installation
Affordable
Tough material
2. Concrete Driveways: Cement or concrete is the second-best driveway material with long-lasting property. It consists of a mixture of water, powdered Portland cement, sand, and gravel aggregate. Mostly, concrete needs to be laid when it's wet and gets its time to harden into a durable paving surface on the driveways.
However, it requires a packed sub-base layer, wooden forms to contain the liquid concrete, rebar, or wire mesh to strengthen the concrete, and smooth the surface after it is poured are all labor-intensive. It is more expensive than asphalt, as sometimes it requires old ones to be removed. That increases the cost of concrete surface installation. But, as per sturdiness, it is much better than asphalt. Therefore, if you invest some more money in concrete driveways, they give you the best of their advantages. Concrete driveways last longer than any driveways with minimum maintenance.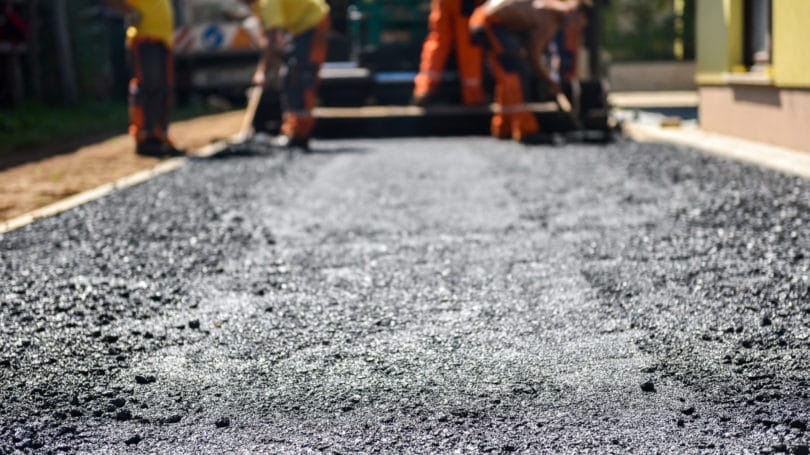 Advantages of having Concrete Driveways:
Longevity
Cost-effective solution
Extremely durable
Different classic colors
Needs low maintenance
Tolerate high heat
Tolerate extreme cold
Can bear a lot of pressure
3. Brick and Stone Driveways: Brick and stone driveways are the best materials for side pathways or additional walkways around your house. Due to their durability, they are the perfect choice for driveways. It can also come in a variety of colors and shapes. You can create patterns and designs from bricks and stones. Bricks can give a modern look to your home and require little to no maintenance. It is also cheaper to use bricks and stone than asphalt and concrete, and a labor-intensive material that requires a professional driveway constructor to lay down brick and stone in a pattern or design.
Advantages of Brick and Stone Driveways:
Less Maintenance Required
Affordable material
Durable and attractive.
Less slippery
Unlikely to get crack
Colorful
Can be customized in any way
4. Gravel Driveways: Last, but not least, gravel is the cheapest driveway material. It is ideal for construction driveway surfacing for rustic homes and landscape styles. This least expensive driveway surface material can simply spread over a smooth and flat surface. Mostly, gravel driveway surfacing is used for rural homes instead of asphalt and concrete. Gravel is made of crushed and sorted chunks of 1 to 2 diameters. It can be directly poured on a flattened surface and smooth with a mesh. The procedure takes time, but it is not difficult. Potholes are common in gravel driveways, but they are simple to repair. With constant maintenance, gravel can endure 100 years or more.
Advantages of having Gravel Driveways:
Most affordable option
Simple do-it-yourself installation
Durable
Conclusion:
Hopefully, this guide helped determine the best material for driveways. Select the one that fulfills your preferences and meets your requirements. After all, they are the one that welcomes you when you arrive.