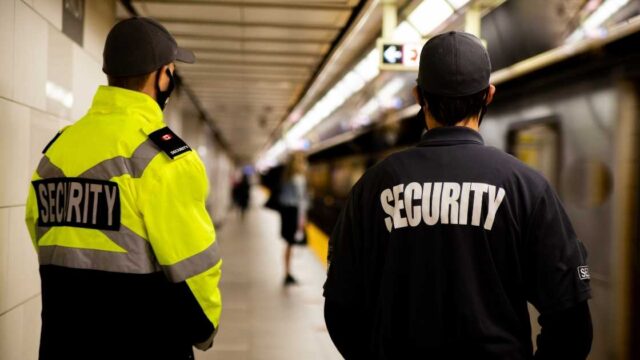 A basic security training course lasts for 40 hours. It includes information about the fundamental elements of private security, the rights of security personnel, and personal safety techniques. Once you complete the course, you will be eligible for a security licence. You can visit basic security training for more information.
Requirements for obtaining a security licence
If you want to become a security guard in Ontario, you will need to take a Ministry Approved 40-hour training program. The course is designed to teach you the material you will need to pass the ministry test. It covers a range of topics, and can be completed in a classroom environment or online. We also provide first aid and cpr course.
The training and licensing program is the final step toward becoming an official security guard in Canada. To apply for a security guard license, you will need to submit your photo, proof of training completion, valid identification, and a guarantor information form. Once you have these documents, you can submit your application. You can submit both a paper application and an online application. Electronic applications will let you track your application status online and print out your license.
If you are unsure of your eligibility, you can visit a licensed security guard agency and observe their work. If you have experience with security guarding in another province, you can use this experience to demonstrate your skills and abilities on your resume. Depending on where you wish to work, you may even be offered additional training and the chance to carry a firearm.
Applying for a security license in Canada can be completed online or through the mail. The application process takes about two business days. Once you're approved, you will receive a printable copy of your license card in the mail. The licence card is required to be carried at all times.
Cost of the course
The Ministry of Community Safety and Correctional Services requires a 40-hour course for security guards, which can be completed online or in a traditional classroom setting. The course includes 12 modules that cover everything from introduction to the security industry to health and safety, emergency response, legal authorities, sensitivity training, and use of force theory.
Once you've completed your Basic Security Training course, you'll need to apply for a license from the Ministry of Community Safety and Correctional Services (MCSCS). For this, you'll need a photo, a training completion number, valid identification, and a guarantor information form.
Classes offered online
If you want to become a security guard, you should consider taking classes online. Our programs offer many benefits. For one, they are convenient. You can take them from anywhere and can be done in the comfort of your home. There are also no travel costs. Our classes will provide you with all the necessary materials, and the instructors are experienced and knowledgeable. Additionally, they will provide you with a manual and online exercises that will help you master the course materials.
The course materials can also be downloaded for later study. The course is professionally narrated by an instructor, and includes exercises, videos, quizzes, pre-tests, and learning journals. If you decide to go this route, you can also save time, as the course is available around the clock.
Security guard licensing is the final step in becoming a security guard. You must apply through the Ministry of Community Safety and Correctional Services (MCSC). To apply, you must be at least 18 years of age and have a clean criminal history. You must complete a basic training course and pass a licensing test before you can practice as a security guard or private investigator.
Exam process
There are several steps you must take to complete the exam for basic security training in Canada. The first step involves filling out the application form. This can be done online or via postal service. The application process can take up to 30 days, depending on the method you choose. Incomplete or incorrectly filled applications will be rejected. Once your application is approved, you must wait for a minimum of 10 days before the examination date.
Once you have completed your training, you must pass an exam to become eligible to practice security work. The exam is conducted by a security training program administered by the Ministry of Justice Security Services Act. The exam includes knowledge about public safety, personal safety, and the law. The course also covers the duties of a security officer.
If you are interested in applying for a security license in Ontario, you must complete the Basic Security Training program. The training should meet the minimum requirements set by the province. The process also includes a practice test that is a 60 question multiple choice exam. The pass mark is 62% and the completion certificate is a requirement for applying for a security guard license in Ontario. The exam can be completed online or through the mail.