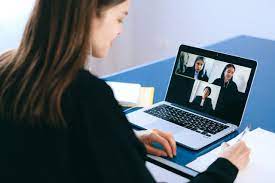 Last Updated on March 25, 2023 by hassan abbas
Virtual conferences are on the rise. Not just corporate but most industries are preferring virtual conferences. These virtual conferences are becoming popular because attendees can access these conferences anytime, from any device and browser, they are flexible and convenient to host.
It allows organizers to engage a large audience because they don't require any travel. There are no geographical restrictions with online conferences and it can save a significant amount of time and money for the organizers so if you are planning to host a virtual conference you can choose a platform that can manage all your conference data or conference registration software for tickets and registrations. In this article, we will be exploring some of the benefits of hosting a virtual conference.
Benefits Of Hosting A Virtual Conference
Here are some of the benefits of hosting a virtual conference
1. Cost Effective
Virtual conferences are economical. Organizers don't have to find a physical venue, they can save on traveling and staying. They will not have to bear the speaker's accommodations, travel, and food expenses. Which saves a lot of money for organizers. They can choose a budget-friendly virtual conference platform that will help them execute a successful virtual conference.
Cost is a factor that can limit many businesses from hosting a physical conference but virtual conferences cut down a lot of costs for event organizers.
2. Easy Registration & Ticketing
Online conference registration is easy and flexible. It is one of the major benefits of hosting a virtual conference. The event registration platform can help users register for the event anytime they want. With event registration platforms there are no time limitations. These platforms are flexible. Attendees of the event don't have to be at the physical venue to get the tickets for the event, they can simply get them online whenever they want. Registration and event ticketing becomes easy in online conferences. 
3. Expand Reach
The virtual conference can bring a lot of people together with just one click. These conferences have a global reach. They are not confined to any geographical territory.
You can reach more individuals with a virtual event platform for your online conference, some of whom may turn out to be your future customers or clients.
Virtual conferences don't have any set limit for the number of attendees. They now offer access to a wider range of speakers, panels, and content.
4. Offers Networking Opportunities
Networking and establishing new connections are the main reason why a lot of people take part in virtual events.
Through virtual conferences, attendees can network with people around the globe. The conference host and attendees can now easily communicate and interact with one another from the comfort of their homes thanks to the virtual conference and networking tools offered by virtual platforms. Within a short time, everyone can connect during the conference and they can nurture that connection even after the conference.
5. Save Time
When compared to the physical conference, virtual conferences involve some preparation before going live, but it doesn't take as much time.
However, even when hosting an event online, you still need to schedule time for marketing, registration, and promotion.
Event registration software for conferences can take care of registrations and tickets and most of the other aspects of the event can be handled by conference registration platforms.
6. Environment Friendly
Today society has become more sensitive toward the environment.
So now even businesses are adopting an eco-friendly environment for their events. There are various ways in which businesses can save the environment. Instead of using brochures or any other supplemental materials that result in paper waste, virtual conferences make this information available online. It reduces the cost of paper plus it is eco friendly. Another benefit of hosting your conference online is the opportunity to further reduce the environmental impact of your event by eliminating travel.
7. Quick Feedback
Feedback is essential to understand the success of your virtual conference. Virtual conferences can end with interactive Q&A sessions where hosts welcome audience feedback and observations. This will help in understanding your audience and you can improvise your conference for the next time. You can also host a survey or a quick polling session after the conference. For collecting feedback after the event, the conference organizer can send a feedback form with the thank you mail too. But for quick feedback, a short poll just after the conference ends can be a great option.
The Bottom Line
There are several benefits of hosting virtual events from saving time and cost to getting quick feedback and better reach. With the help of virtual conferences, you can meet your company's goals effectively. Virtual conferences don't require much planning and they can still offer various benefits to the organization. And this is one of the main reasons behind the popularity of virtual conferences. They can be an effective tool for the marketing of an organization.