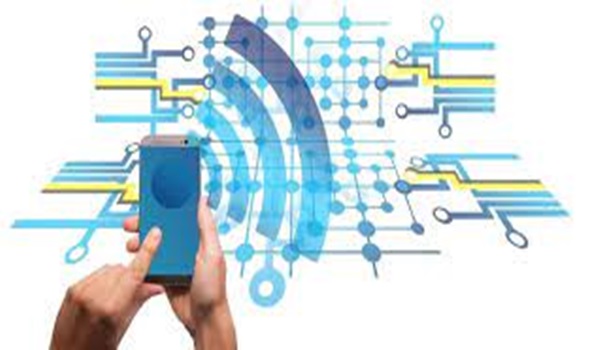 Phone numbers and contact names were once the most highly confidential on an employee's mobile. Today, a tablet or a phone can access everything from passwords to emails to trade secrets and proprietary company data. Especially, after the introduction of 5G technology, which makes connectivity easier and quicker, an increasing number of businesses are positioned to support mobile technology as a standard part of the business.
Unauthorized access to a mobile phone, tablet, or any other IoT device, based on how your organization uses such gadgets, can result in a disastrous cyber security failure involving a company's entire IT system. While it is critical to implement overall cyber security protections, the following steps will assist you in avoiding security issues with smartphones and keep them secure.
Top Six Important Mobile Security for Business Tips
These six mobile security for business tips will help you secure devices in a corporate environment.
Implement a Mobile Phone Security Policy
Define a smartphone usage policy prior to issuing mobile phones and tablets to your staff. Make it obvious what defines acceptable usage. Include the actions that will be taken if employees violate the policy. Employees must be aware of the security risks associated with smartphone use as well as the security measures available to them to minimize these risks. Users who are trained and responsible should be your first line of defense against cyber threats.
Introduce a Bring Your Own Device (BYOD) Policy
If you permit the workforce to use personal phones for business operations, ensure that you have a structured BYOD (Bring Your Own Device) strategy in place. Your BYOD security policy must also include the following components:
Criteria to install remote wiping programs on any personal phones used to access and store corporate data.
Data security practices such as involving strong passwords and auto-locking after an inactivity period.
Procedures for documenting damaged, lost, or stolen devices.
The use of specific anti malware, antivirus, and security apps.
Period and frequency of data backup.
A list of apps that have been approved for installation.
Training and education for workforce on how to protect corporate data when they connect wireless networks using their own cell phones and gadgets
Update the Devices with the Anti Malware and Antivirus Software
Mobile phone software upgrades frequently include updates for varying security flaws that can be exploited by malware attacks and other security risks. As a result, installing regular updates when they are released is a best security practice.
There are several alternatives for antivirus programs for mobile platforms, and it can finally come down to personal preference. A few are free to download from the app store, whereas others require a monthly and yearly subscription and often provide greater support.
Most of these softwares will regulate SMS, MMS, and call logs for dubious activity along with providing antivirus support. Blacklists can be used to prevent downloading and installing malicious programs on their gadgets.
Set Daily Data Backups
Backup data on your business's portable devices on a regular basis, just as you do your computer files. If your phone is stolen, lost, or damaged, you will still have the comfort of knowing that your important data is secure and can be recovered.
Use Secure Passwords
In the United States, the typical email address is linked to 130 internet accounts. Those figures are staggering, but the internet user only uses a few passwords to secure them all. Evidently, hackers rely on this insufficient security sensitivity to compromise the system. Use the following recommendations to make your mobile phone passwords easy to recall and difficult to guess.
Use 2FA (two-factor authentication) to confirm an identity of the user. Necessitate employees to modify the phone's login details at least every quarter.
Passwords must have a minimum of eight characters and contain lowercase and uppercase letters, symbols, and numbers.
Use a password manager app to secure all your passwords.
In a password, avoid using your name, date of birth, number sequences like "123456789", spouses, parents, children or pets names. A hacker can learn these details in a matter of minutes by using a social media platform.
Get Mobile Device Management (MDM) Solution
Businesses always have made certain that they can track the hardware they bought, but there is a distinction between tracking what occurs on an oil platform which never keeps moving and a support ship of mobile phones that have been distributed to the staff members.
Although most businesses have implemented MDM (mobile device management), smaller businesses have many reasons to investigate it as well. Mobile device management tools can be useful for companies offering a BYOD (bring your own device) policy but want to ensure that employee devices are not vulnerable to threats.
While selecting an MDM solution will require some investigation, midsize businesses could get a leg up by ensuring that the gadgets they implement or suggest to staff members include security features from the processor.
Devices such as tablets or phones have become ubiquitous in the modern business environment due to the ease they provide. As phone technology grows, it becomes progressively crucial to consider precautions to protect your corporation and its sensitive documents from existing and emerging mobile threats.