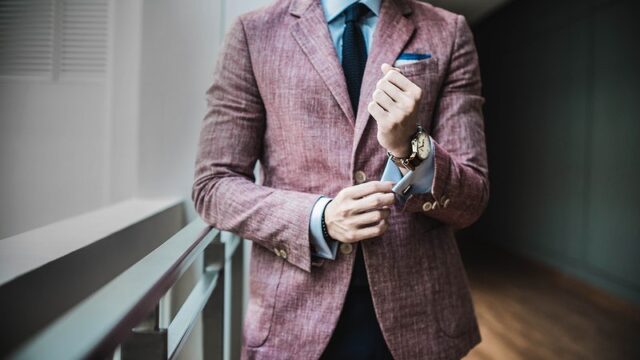 Last Updated on December 3, 2022 by Hooria Batool
Thick fur collars that wrap the neck come to mind when you think about bomber jacket collars (aka mouton collars). While those are the most well-known, they aren't the only ones. Some collars are appropriate for professional and informal settings; some buckle and flip-up, while others lay flat and rest against your neck. Let's look at the numerous types of bomber jacket collars, why they exist, and which ones are the best deals.
Types of collars on jackets
Fur
The collar is toasty. Keep the collar down or flip it up and buckle it over your neck to protect yourself from cold conditions. This is the style of bomber jacket collar that I prefer. Some non-casual workplaces may frown upon this approach, depending on your professional culture. Although I've never had an issue with it, several of my pals claim they wouldn't wear one to work.
Fur collars are most typically found on the G-1 and B-15 bomber jackets. Sheepskin was initially used to make fur collars because it is a soft and warm material. Mouton collars were the warmest material that could be mass-produced at its invention in the early twentieth century. Over time, the military began experimenting with synthetic materials and imitation furs, and commercial makers followed suit.Over time, bomber jackets from military uniforms found their way into civilian design. Fur collars were trendy among the general public. Tom Cruise's Top Gun G-1 bomber jacket is a good example.
Read More: What Are the Main Types Of Hair Pins? All You Need To Know About Types Of Hair Pins
Flat
Flat collars are appropriate for both semi-formal and casual occasions. The proper flat collar resembles a broad-neck dress shirt and may be worn with a wide range of clothes. It may be flipped up to cover your neck and buttoned or buckled shut, providing excellent protection from the cold. Fur collars provide more warmth than flat collars. If you want to wear a bomber jacket in colder weather, you'll need to wear a scarf, which may obscure the flatter collar. If you want to wear your bomber jacket in the winter, a fur collar is a must-have.
From the earliest A-2 variants to more current pseudo-bomber types, such as biker jackets, practically every iteration of the bomber jacket has flat collars. They were initially been chosen as a fashionable accent to the heavy-leather shell by military designers. The idea was that pilots might dress up in them in a civilian environment while still reporting for takeoff, jumping into the cockpit, and taking to the skies.
Despite its origins as a fashionable collar, the flat collar has begun to appear on a wide range of leather jackets and trench coats. If you want to make sure you're buying a bomber jacket, look at the pockets, wristbands, and waistbands. Furthermore, fur collars have occupied a prominent position in trendy collars since their inception. Flat- or fur collars are fantastic alternatives if you wish to be fashionable.
The Bertha
Female coat designs with bertha collars are most commonly worn with evening dresses and semi-formal attire. The scalloped edge of this collar accentuates its embellishment. There is a shallow scoop design at the bottom of a wide collar, several inches wide. From the top of each shoulder, the collar extends across the neck.
Low-cut standing collar
A typical design is the low-cut standing collar. They're sleek and basic, making them easy to pair with other accessories like scarves and bandanas. This one is ideal for those who are sensitive to materials around the neck, such as those who have sensitive skin or a muscle tick. It's also ideal for varying weather conditions. If it's 60 degrees outdoors in the morning and 75 degrees in the afternoon, you should layer a scarf with your jacket rather than wearing a thick coat right away. Standing collars with a low cut are ideal.
On the other hand, low-cutters are challenging to use in cooler temperatures. They don't offer much to cover your neck, so you'll almost certainly need to pack extra protection in chilly weather. Low-cut collars are often familiar with jackets with solid military flares. If you're in an environment where it wouldn't be a good idea, a flat or fur collar would be better.The MA-1 bomber jacket, released in the late twentieth century when the United States was at war in Vietnam and Korea, had a low-cut standing collar. The low-cut collar was designed to accommodate more oversized helmets, necessary for newly built fighter planes that flew at considerably higher altitudes. The neck was meant to be covered by the collar.
Standing collar
I don't particularly appreciate standing collars on leather jackets because they aren't precisely bomber collars. Low-cut standing collars, which originated on the MA-1 bomber jacket, have evolved into standing collars. On the other hand, standing collars are ideal for bikers, as they may be worn beneath thick helmets. They're also suitable for those who dislike wearing flat collars. Collars, for example, maybe excessively "preppy" in your nightlife environment.
Finding a venue to wear standing collars outside of nightlife and the motorcycle culture is difficult. The reputation is difficult to shake since they stem from motorcycle operation gear. Furthermore, these aren't genuine bomber jacket collars.Standing collars are appropriate for a particular situation. Don't let my negative tone prevent you from acquiring one if you enjoy them. There are plenty of excellent choices. Take a look at this Neiman Marcus page for some inspiration!
Hoodie collar
Two words: contemporary design. These hoodie collars are trendy right now and can be worn in various ways. They may be worn casually with friends, on a night out, at school, or in a business casual atmosphere (depending on where you work). They're often lightweight jackets made of imitation leather, nylon, or polyester, making them a versatile addition to your collection.
I'm not a fan of hoodie collars myself. They detract from the usual fine leather appearance, in my opinion. In some ways, this is a riskier piece from a fashion standpoint, so make sure you have somewhere to wear it before you buy it. Hoodie collars are a very new addition to the fashion world, and are most likely a one-piece hybrid of what some individuals were doing with two garments previously.
FAQs