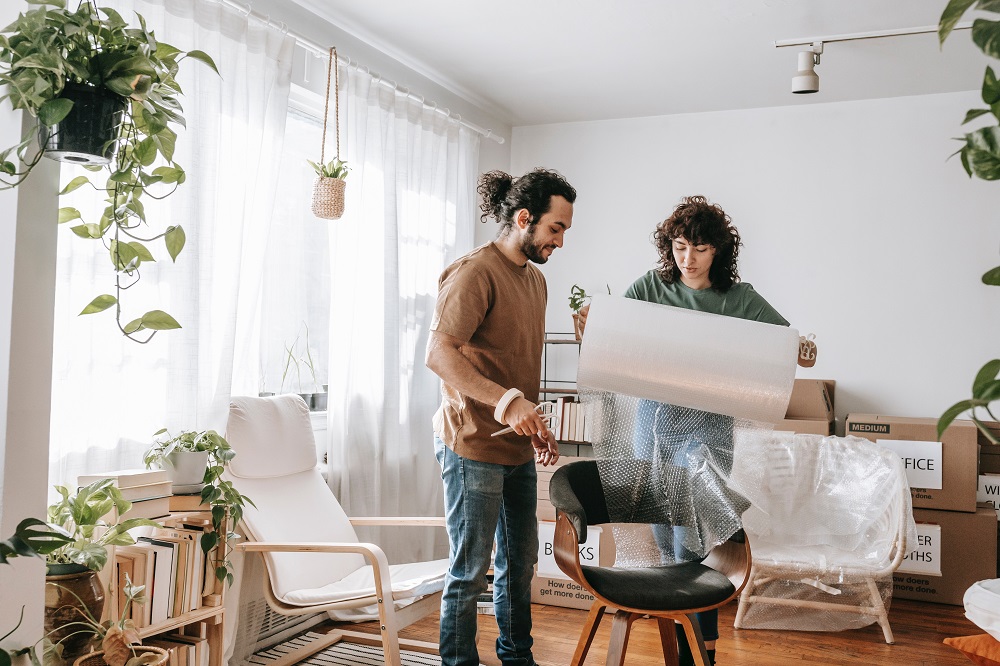 Shifting to a new place is hell a lot expensive sometimes. Therefore, people try their best to make the process less expensive and try to spend within their budget. So, they opt for free packaging materials to keep their expenses within budget. In fact, it is one of the efficient ways to save money during moving to a new place. Instead of purchasing expensive packaging products unnecessarily, it is wise to get them for free from different sources. But make sure that the packing is of good quality, is in good condition, strong, sturdy, robust, recyclable, reusable and eco-friendly. If you get all these characteristics in the packaging products, you should definitely get them for packing your items.
There are several ways to get packaging products for free. In fact, there are a lot of sources from which you can find different types of packaging products for free. You can also opt for shops and eCommerce websites that provide you with good quality packaging products at cheap prices. Globe Packaging is an eCommerce website in the UK, where you will get different types of packaging supplies at cheap prices. Here you will get anything you want, such as a corrugated cardboard box, bubble wrap, mailing bag, strong tape, grip seal bag, furniture bag and so on; all at a cheap rate.
Let Us Now Have A Look at Some of The Sources from Where You Will Get Bubble Wrap for Free.
Connect with Your Social Circle
One of the easiest ways to get free bubble wraps is through your social circle. You can contact your family members, your friends, colleagues and relatives and can know if they have bubble wraps with them in good condition. It even becomes easier to get free bubble wraps from your social circle, if some of them have recently moved to a new place. It is because they will still have the packaging products in good condition. Now the question is, where to start and whom to contact. These days it has become way easier. This is the era of social media and we have a lot of friends from all over the world in various social networking sites. In this case, the ones that are nearer to you can help you the best. So, reach out to them through social media. Drop a message on your news feed or stories/statuses and see the magic! Another way to contact your closed ones for free bubble wraps is via phone calls or by meeting them personally. You can contact your family members and relatives or meet them personally to get your desired items.
Reach Out to Your Nearby Retail Stores or Local Businesses
Another way to get free bubble wrap for yourself is by reaching out to your nearby retail stores or local businesses. These are in fact the best places to get your required packaging supplies. These retail stores keep on receiving regular shipments for their businesses and have a great collection of packaging products with them. So, it becomes easier to get the bubble wraps to pack your items. They are also always in search of individuals who are in need of these packaging products. It is because they need to get rid of these products, or else it will keep on piling up creating a lot of issues for them. Therefore, as soon as they receive their retail items, they try to get rid of different types of packaging products, including bubble wraps. You just need to visit or call the shop manager and ask them if they can provide you with the bubble wraps. It is even better to opt for those retail shops that sell fragile, delicate and luxurious items, such as electronic devices, glassware, chinaware, furniture items, books, showpieces, hardware items and so on.
Take The Help of Internet
This is one of the ways that can help you in finding free bubble wraps for yourself. There are many websites available on the internet that provide you with free packaging materials. Everyday a lot of people are shifting or moving to a new place. So, they do not want their new place to be piled up with packaging products. So, they offer their free packaging supplies on these websites. You just need to check different websites to know if anyone is providing free packaging products that also include bubble wraps.