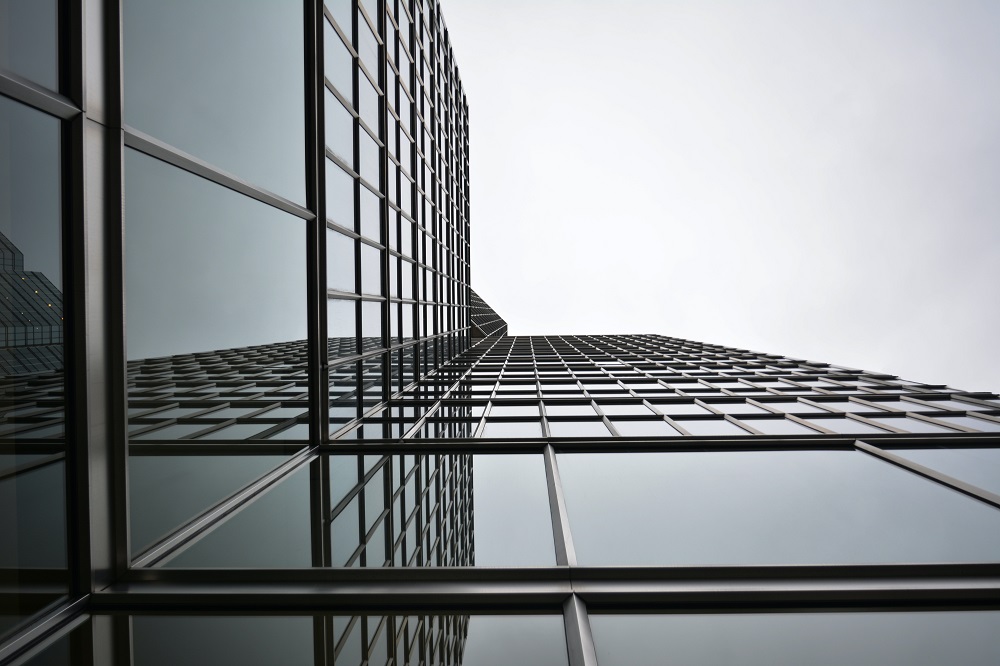 Last Updated on March 25, 2023 by hassan abbas
Despite so many attractive options for commercial buildings, glass is the most popular option used in building construction. Whether it is a high rise building or shop front, glass is used in every type of building construction due to its benefits. People are even willing to spend extravagantly on the glass to get a Hi-tech and sophisticated look. But glass is not just about looks and beauty, it has many other valuable advantages.
Benefits/Advantages of Using Glass in Commercial Buildings
Physical Properties: Glass is a good electrical insulator. It can be refurbished into any shape and size as they are malleable. The property of being malleable makes it perfect for multiple applications ranging from general gazing to furniture. Also, they are resistant to high temperatures and hence can be used in high-temperature areas like fireplaces, cooking tops etc. Also, it is best for areas where low material expansion is required.
Impact On Occupants/Workers: Natural light brings a positive psychological effect which improves the mood of the occupants and, thus, indirectly can help in increasing productivity. Glasses can help in improving the efficiency and performance of the workers/employees.
Weather Resistance: Glass has many advantages when we speak about resistance to weather. Glass, when used, transmits 80% of daylight in every and any direction despite the unfavorable weather conditions. It has a smooth surface and is resistant to rust too, which makes it dustproof and saves the appearance and integrity of a building. Thus, it allows easier maintenance.
Sustainability and Energy-Efficient Option: Glass is the most sustainable option of all other materials. It is recyclable and so can be reused again and again without affecting its quality. Since the glass is lightweight, it also reduces the dead load of a building.
Cost-Efficiency: The glass allows natural lighting, which reduces the use of artificial lighting during the daytime. The efficiency provided by the glass is energy saving as it helps in drastically lowering utility bills.
Downsides of Using Glass and Its Cure
There are some downsides to using glass, such as heat transfer which can increase cooling expenses during summer. However, the effect can be lowered by introducing energy efficient arrangement of windows, or the use of Low-emissivity glass reduces heat transfer significantly.
Another issue to be considered is glare. It occurs with glass surfaces and can be reduced using special coatings and techniques.
Glasses are a viable option anywhere in the building. Glass can be tempered and laminated for safety. Glass, when stained with residue, graffiti, and scratches, becomes unattractive. In addition, it affects the look and energy efficiency of the building. Therefore, the restoration of the glass and the building is essential.
What is Glass Restoration?
Glass restoration helps in extending the life of glass by repairing all the damages and imperfections. Restoration is always a better option in comparison to costly replacement. Maintenance is essential for the overall aesthetics of the building. The building glass repair helps remove scratches, cloudy residue, and chemicals from glass and windows and is much more feasible than replacement. The process of restoration is complicated, and, therefore, it is important to involve professionals who can help you with resorting to the aesthetics of the building and advise safety measures that can help in the longevity of commercial glasses. Many factors may contribute to commercial glass damage that companies or building owners need to consider, such as weather, incorrect window washing/installation, accidents, lack of maintenance etc. Consultation with professionals will help you get the best possible and most friendly solution.
ARS Ltd is one of the service providers in the UK that specializes in different home improvement services such as hard surface repair, onsite spray coating, glass spraying and other services. They are known for delivering on-time and high-quality services. To understand more about their services, visit their website.