Gothic style is a fashion style that always remains on trend. The style is fashionable, expressive, bold, dramatic, yet very spooky and eerie. So if you want an expressive, bold and ghastly look for yourself, then this style is definitely for you. It evolves with different eras and gives a stylish and modern look to your getup. Gothic clothes and gothic accessories are found in dark colours. Black is the staple colour of this style, but apart from black, other dark shades such as, blood red, orange, violet, burgundy, silver and so on are also the colours of the goth style. Goth clothes are homogeneous in nature. The dresses and accessories are mysterious and ghoulish. Just as the outfits and the jewellery, the makeup gives an eerie and spooky look to the getup.
The gothic fashion is unique in nature. Therefore, it is available in different styles. In this article we shall be looking at some of the most famous gothic styles that you should definitely know about and try at least once. These days, everything related to gothic fashion is available online as well. Jordash Clothing is an online store in the UK where you will get different types of gothic clothes, gothic handbags, gothic candle holders, gothic coffin bags and so on.
Let us now have a look at some of the goth styles that you should definitely try.
Traditional Goth Style
Traditional goth style is one of the most popular goth styles in the world of fashion. It is the pure form of goth fashion. Its emergence dates back to that of the 1980's and 1990's. It is sometimes confused with the punk rock bands that also emerged during the late 1970's and early 1980's. Everything from clothes to jewellery are found in the typical gothic style, especially in terms of colours. In this style, everything is found in dark colours. The hairstyle is dark in colour. The makeup includes pale skin, smokey eyes, dark lipsticks and nail polish. The accessories include, ripped fishnets in black, leather boots, bracelets, chains, grommet belts, body piercings and metal accessories. When it comes to the outfits, it mainly includes tops and jeans in black, consisting of some occult or spooky images.
Victorian Goth Style
It is also known as romantic goth style. It is also one of the trendy gothic fashions. It has got its inspiration from Victorian art and literature, hence therefore it is named this way. It consists of features that are a combination of romance and mystery. Hence, it is filled with love, darkness and spookiness. The garments are mostly black in colours and are of the fabrics such as, velvet and lace. Not only that, other dark shades such as, red, burgundy, purple, orange and so on are also immensely popular colours of this style. Long dresses, gothic veils, corset tops, fishnet stockings, flowy crowns, black gloves and so on are some of the important outfits of this style.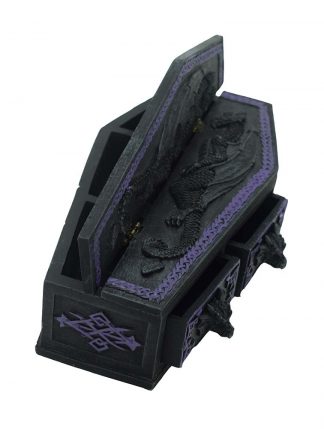 Hippie Goth Style
As the name suggests, hippie goth style draws its inspiration from hippie style of the 1960's. People belonging to this subculture are very much attached to nature; in fact they are fierce and considered as eco-warriors by the world. Not only nature, they are also the supporters of animal rights. If you look at the hippie goth style, it includes outfits that have symbols and imagery from the pagan religions and the world of occult. The elements of these symbols are dark, mysterious, bold and spooky. The outfits are mainly flowy tops, dresses and pants in dark shades and the gothic accessories mainly include, black colour bandanas and big rings. The makeup is dark and bold, which includes cat's eyes and bold lips.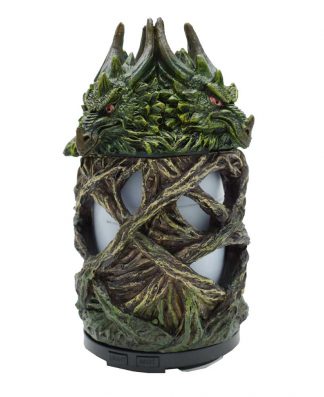 Casual Goth Style
It is one of the most recent goth styles that is on trend. Not everything from head to toe is gothic in this style. Rather, it is a combination of casual fashion and gothic fashion elements. For example, if the outfits are casual, the jewellery and other elements are spooky. The hairstyle is straight and long. The makeup is minimal with no dramatic elements added to it. Only the jewellery seems to be mysterious.
Summing Up
These are some of the famous goth styles that you can follow to get a bold yet ghoulish look for yourself. Apart from these styles, there are two more styles that are ruling the gothic fashion world and they are the trendy formal goth style and the newest pastel goth style. Just as the casual goth, the gothic outfits and the gothic accessories of the formal goth are simple and minimal.